Find a new Vauxhall Insignia for sale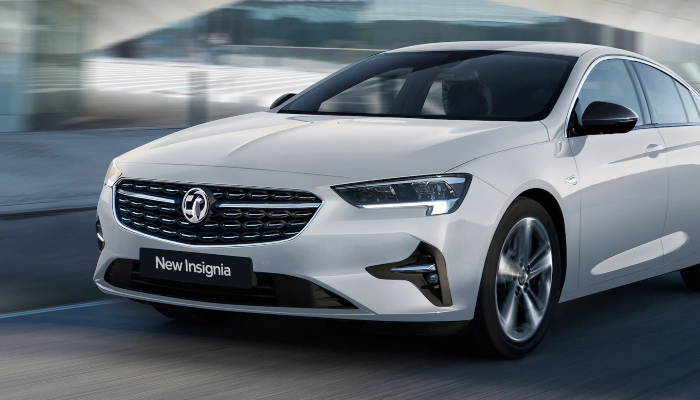 About the New Vauxhall Insignia Grand Sport
The new Vauxhall Insignia Grand Sport is a leading company car in the UK. Available to buy with cash, through finance, or a lease, this new luxury cruiser could be the ideal model for you.
With a strong profile and premium-styled interior, the new Vauxhall Insignia is pleasant and comfortable to drive. It provides space, comfort, practicality and convenience with its i-Cockpit and host of in-car technologies.
We currently stock the new Vauxhall Insignia Grand Sport in the 'SE Edition' and 'SRi Premium' trims. You can browse our cars online or visit a local Vauxhall showroom to test drive the new model.
Use our comprehensive filters to hone down your search. You can filter by trim, transmission type, engine size, and more!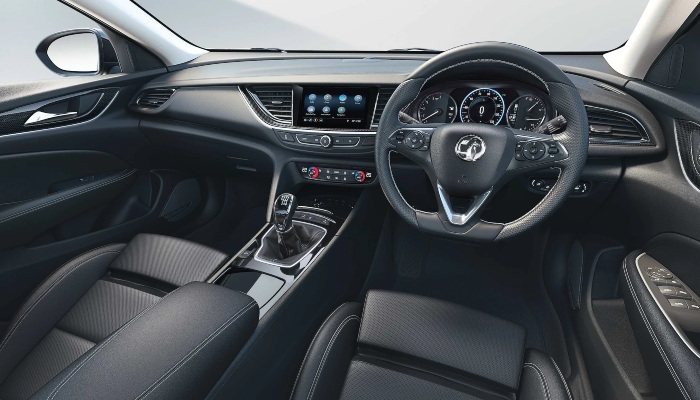 New Vauxhall Insignia Design
The new Vauxhall Insignia is a sleek and sophisticated model. The interior has seen a considerable increase in features compared to previous generations.
The plush trim, chrome accents, and aesthetically pleasing but functional button clusters make the new Insignia a pleasant place to sit.
It isn't just the inside that has received an upgrade. The Vauxhall Insignia Grand Sport dimensions flow seamlessly from the sweeping front headlights to the presidential grille and machine-faced alloys to its sloped roofline. Vauxhall has upped its styling game for the new generation of Vauxhall Insignia Grand Sports.
The Vauxhall Insignia provides an exceptional experience. With Apple Carplay and Android Auto, you can enjoy connectivity through an 8-inch IntelliLink touchscreen multi-media system. The new Insignia Grand Sport model has conveniently located USB slots and a wireless charging port.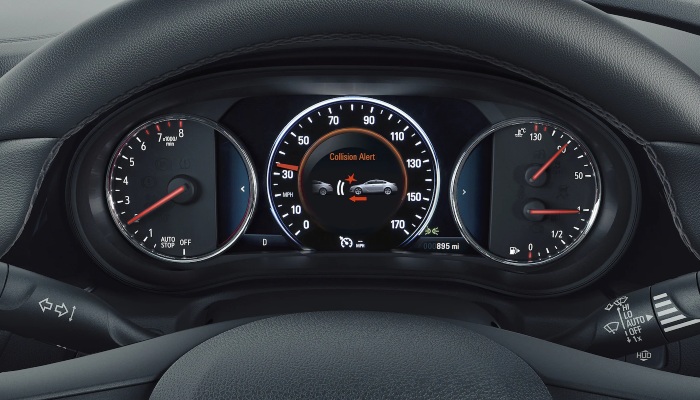 New Vauxhall Insignia Safety
The new Vauxhall Insignia for sale is complete with an array of advanced safety features. Ensure your brand new car is secure, and benefit from safety features like Cruise Control and a Following Distance Indicator.
Cruise Control enables you to maintain a constant speed; this car is particularly economical when driving on long stretches. Equally, the Following Distance Indicator will constantly track the distance between you and other vehicles, ensuring that you maintain a sufficient gap at all times.
All the while, the new Vauxhall Insignia Grand Sport has a Lane Departure Warning that alerts you when you start to drift from the lane. Not only this, but the new Vauxhall Insignia will also leverage your steering to move you swiftly back on course, should you drift too far.
The new Vauxhall Insignia also features a Forward Collision Alert; this will warn you when you are approaching a car too fast and apply the brakes as a failsafe.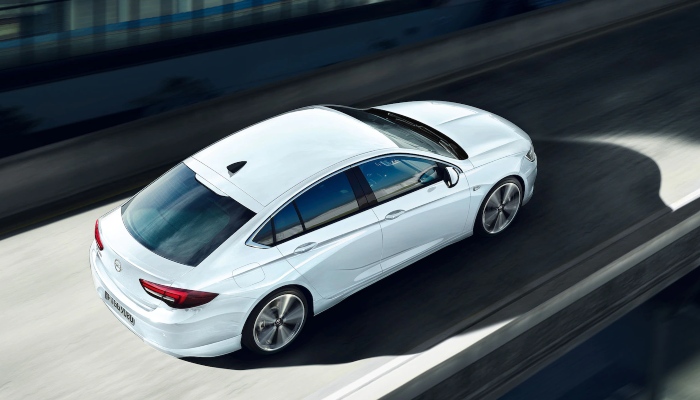 New Vauxhall Insignia Performance
The Insignia Grand Sport is the smoothest-driving saloon that Vauxhall has made to date. With three engine options and a range-topping SRi Premium outputting 200bhp, this truly is the Vauxhall model of choice.
There's an optional 9-SPEED automatic transmission that places less strain on you and the machine, providing an excellent economy - it has an incredible all-around drive for everyday individuals and family drivers.
Even on lower trims like the SE Edition, class and performance pervade; provided by the 1.5-litre Turbo-Diesel engine (122bhp), you gain a nifty 221 lb-ft of torque, a top speed of 127mph, and a nippy 0-60 in under 10 seconds.
Meanwhile, there is the option for a 2.0-litre Diesel engine with 174bhp and another with 200bhp. This top-level engine provides an increase in torque, acceleration, and speed, with a 0-60 of just 8 seconds.
New Vauxhall Insignia Deals
The new Vauxhall Insignia Grand Sport for sale is available through several purchase and leasing options. We have a handy part-exchange scheme, where you can trade in your old car with Stoneacre and save towards a new one.
We will value your car in-branch, and you can contribute its worth towards a new Vauxhall Insignia purchase deal. You can use our free car valuation tool to see what your car could be worth. Alternatively, visit a local Vauxhall showroom and receive an exact valuation.
We also have a great variety of car service options. With a Vauxhall service plan, you can keep your new Insignia Grand Sport in tip-top condition with servicing at regular intervals. We conduct all our services in line with manufacturer guidance, and all our car part replacements are genuine or Vauxhall-approved. To see our list of service plans, view our Vauxhall service page.
New Vauxhall Insignia Finance
Buying a brand new Vauxhall through Stoneacre is a hassle-free experience. Our professional sales advisors can lend a hand without invading your thought and decision-making process.
Working closely with our manufacturers and several finance lenders, our team can offer everything from Hire Purchase and PCP to no deposit options and low monthly finance plans.
If you're looking for something more specific, our team can help you organise a tailored car finance deal. Just let us know your preferred deposit contribution, term, and budget, and you're on your way.
If you're interested in applying for car finance, take our free finance check, and our team will be in touch to discuss your requirements.
Representative Example
Amount of credit
£14,972.95
Total Charge for credit
£3,449.86
Option fee (included in total charge for credit)
£399.00
Total Amount Payable (Incl. Deposit)
£20,001.59
We are a credit broker and a lender. We can introduce you to a limited number of lenders and their finance products. We will provide details of products available, but no advice or recommendation will be made. You must decide whether the finance product is right for you. We do not charge you a fee for our services. Lenders may pay commission to us (either a fixed fee or a fixed percentage of the amount you borrow) for introducing you to them, this may be calculated in reference to a variable factor such as (but not limited to) the vehicle age, your credit score and the amount you are borrowing. Different lenders may pay different commissions for such introductions.