The popularity of estate cars have dwindled in recent years, but where do you go if you don't want the size and bulk of an SUV? Estate cars are still around folks and in better shape and size than ever. Small, compact estate cars give you the all the usability and practicality that you're looking for in an SUV, but without the high-ride height and bulk that put some off.
Even with a compact design, small estate cars are still hugely practical with a large boot space and extended room for rear passengers. They tick all the right boxes for performance too and carry much of the power and athleticism of hatchback tha make them as much a joy to get out there and drive as they are to simply use everyday.
---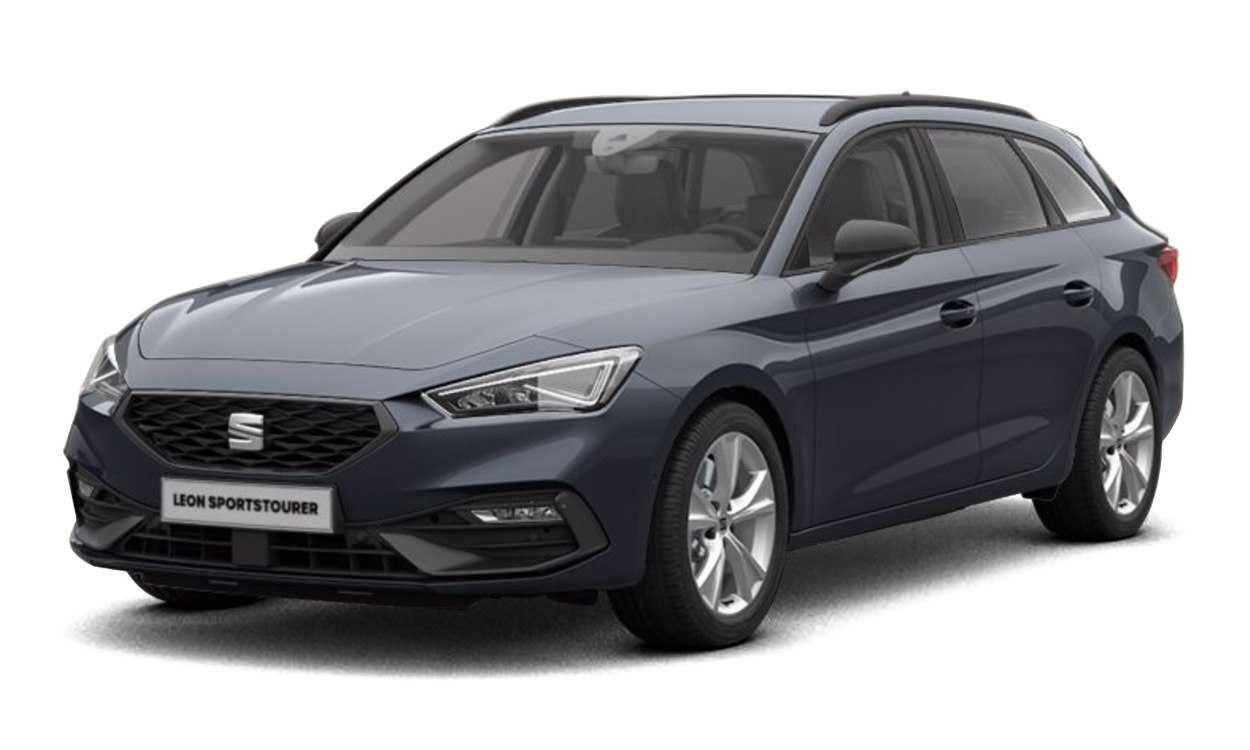 SEAT Leon Sportstourer
The Leon Sportstourer is almost 30cm longer than the standard Leon hatchback allowing for a larger 617 litre boot and a generous amount of rear passenger space. It's every bit athletic as its hatchback counterpart too, with a top speed of 130mph thanks to its 1.5-litre petrol engine.
It's certainly a stylish estate model with huge kerb appeal. Full LED lighting across the car with a coast-to-coast sweeping rear light demands attention and the recent redesign has enhanced the performance pedigree of the Leon lineage.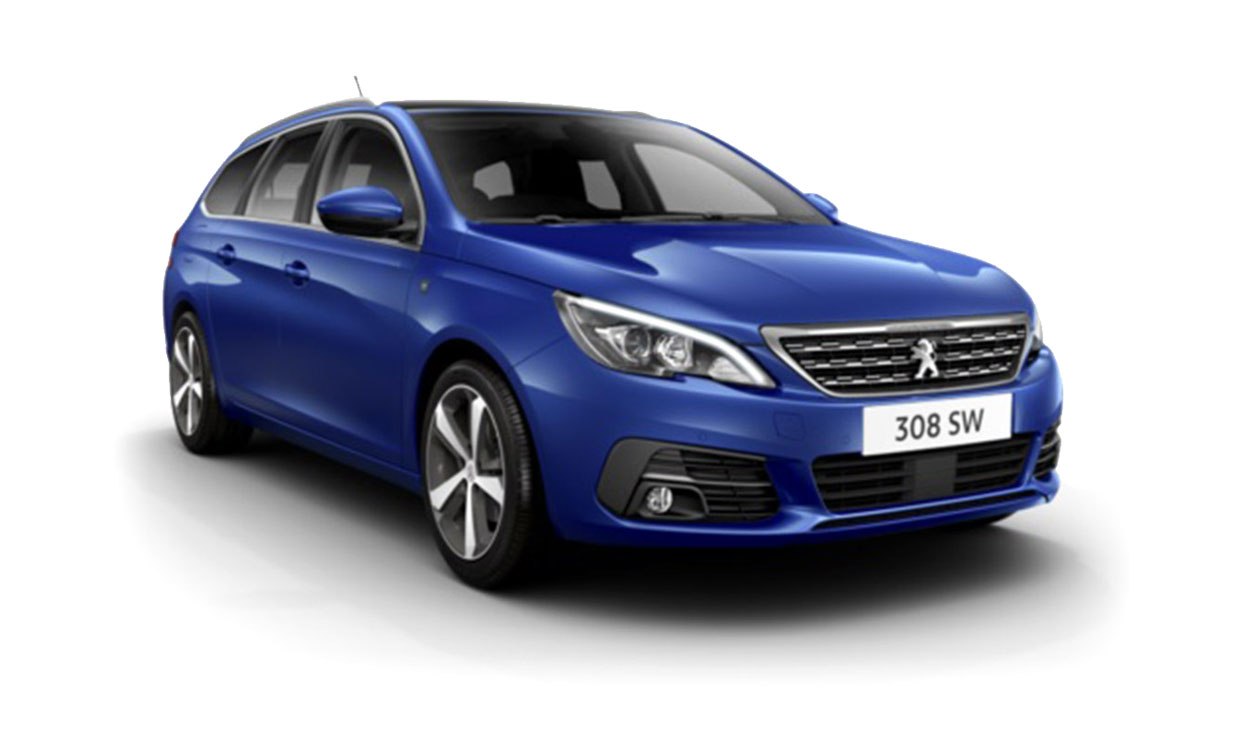 Peugeot 308 SW
A compact estate car with a sleek and slender profile, the Peugeot 308 SW is ideally suited to leisure and family lifestyle. It's wide boot can be transformed with Peugeot's 'Magic Flat' arrangement to create a perfectly flat floor for optimal load capacity.
There's plenty of choice with the 308 SW. It's available with Peugeot's PureTech petrol or BlueHDi diesel engine with a 6 or 8 speed gearbox and a manual or automatic transmission. There's also a choice of 5 Peugeot trims.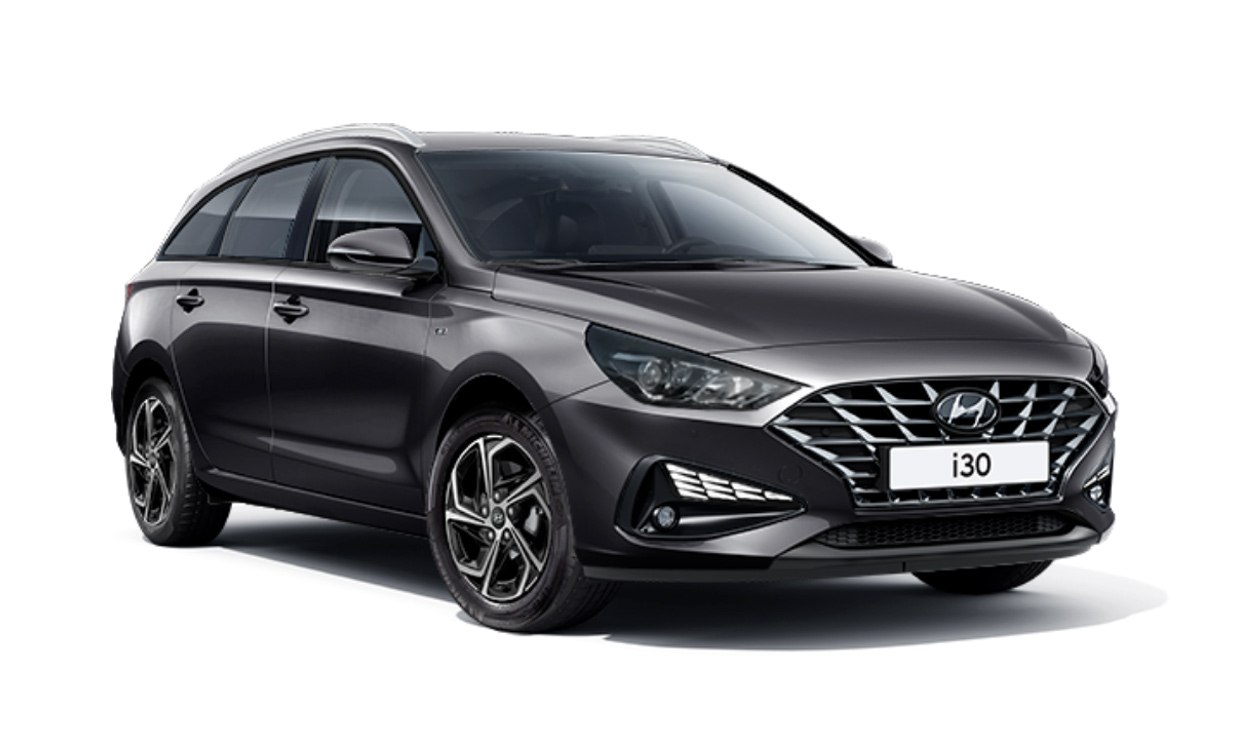 Hyundai i30 Tourer
Now in its third generation, the i30 Tourer is an estate model of the popular i30 hatchback. With a large 602 litre boot space, it's a well designed family estate car that's compact, versatile and enjoyable to drive.
Hyundai offer a choice between a 1.0 litre, 120bhp petrol engine, and a 1.6 litre CRDi petrol. They're both turbocharged and incorporate a mild hybrid design with a 48V battery connected to a start generator for improved stop/start functionality.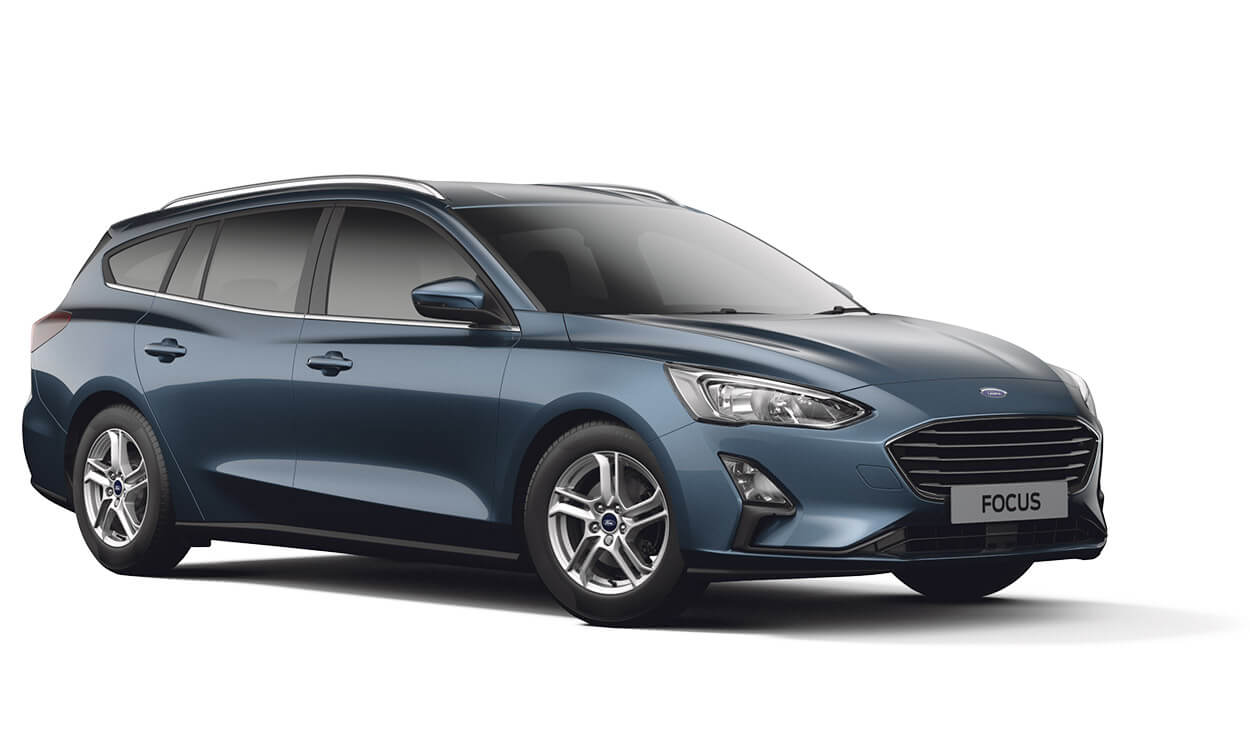 Ford Focus Estate
The Ford Focus Estate shares much of it's personality with it's hatchback cousin. It offers great performance and usability for the every day family, with a 575 litre boot space and tidy compact design.
It has a flexible range of engines too, including petrol and diesel models that use Ford's latest EcoBoost and EcoBlue technologies that give you more from less. There's also mild hybrid models that incorporate a 48V battery for extra fuel efficiency.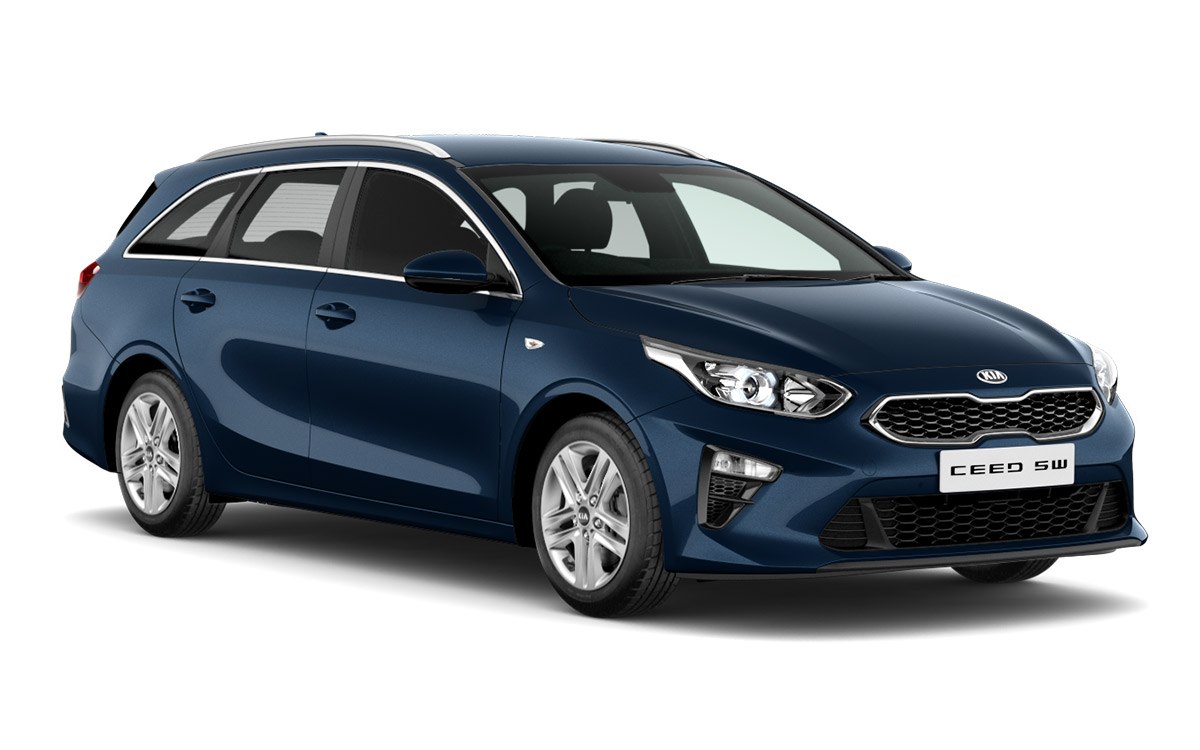 Kia Ceed Sportswagon
The Ceed SW is an adaption of Kia's best selling hatchback model and is now in it's third generation design. It's a refined, compact estate car that's attractive and very family-friendly.
With a 625 litre boot space it's spacious and practical and the interior is a sophisticated space that's comfortable for both driver and passengers. Kia offer a good choice of petrol engines, including mild hybrid models with an integrated start generator (ISG) and plug-in hybrid models.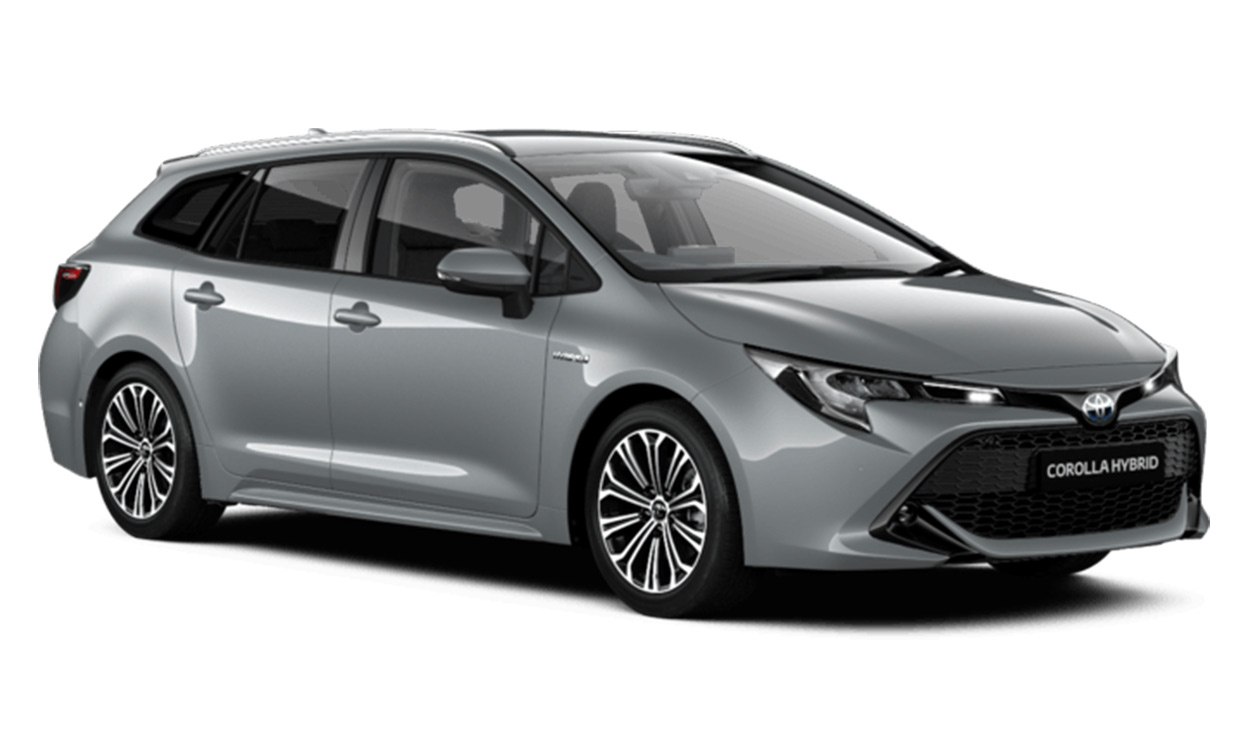 Toyota Corolla Touring Sports
The Corolla Touring Sports is the estate model of the world's best selling car, the Toyota Corolla. It's a compact estate car that delivers more comfort for rear passengers and a generous boot space boot space with an adjustable deck board and convenient storage.
It's a smart and practical look car with a lot of kerb appeal. With a self-charging hybrid powertrain it's sophisticated too and delivers a responsive driving experience with brilliant efficiency and fuel economy. The interior is comfortable and practical for long and busy journeys, with sport seating and natural soft-touch fabrics.