Buying a car on finance
Buying a car using finance is now one of the most popular ways to buy a vehicle.
But how does car finance work?
In this blog, we aim to take you through everything you need to know about buying a car on finance so you can make the best decision for your financial situation.
So let's take a look at some of the advantages of buying a car on finance:
You can split the cost of a car into more affordable monthly payments, which means that you may be able to afford a more expensive car than you initially thought.
There is often no need to save up a large amount to put down upfront, making it the ideal option if you need a new car unexpectedly. At Stoneacre, we are even able to offer nil deposit deals with absolutely nothing to put down upfront on your chosen model.
Currently, car finance interest rates are incredibly low, which means that there are some fantastic deals available. At Stoneacre, we're proud to be able to offer interest-free finance on all of our cars, offering you considerable savings.
With car finance, you can work out what you can pay monthly and then find cars to suit.
With flexible finance solutions available at Stoneacre you can specify your preferred deposit contribution and term and we'll create a bespoke finance deal just for you. So you can be confident that the finance you choose completely suits your circumstances.
However, car finance probably isn't for you if:
You have the cash in place to purchase the car you want.
You don't want an additional monthly commitment.
You would rather take out a traditional bank loan.
Now you know a bit more about the pros and cons of car finance, it's time to look at the different types of car finance available to find out the best way to finance a car for you.
Let's face it, choosing a suitable car finance deal can sometimes be confusing – we've all been there – that's why Stoneacre is here to help you clear it up.
Car purchase options
Now we'll jump in and take a look at different car finance types, to help you decide if car finance is right for you.
Hire Purchase (HP)
Want to own the car? – Then Hire Purchase option may be for you.
How does it work?
The finance can be used for either new or used cars. You start by putting down a deposit. Afterwards, it is straightforward – you need to pay monthly installments and then, by the end, you own the car.
However, be aware!
Compared to PCP finance, the monthly payments are higher since you're paying for the entire cost of the car rather than the depreciation value.
Also, the last payment needs to be made to own the vehicle. The car can also be repossessed if the payments stop.
Personal Contract Purchase (PCP)
PCP remains the most popular car finance option in the UK – almost as many as 80% of new cars on the road were taken via a PCP finance deal. (Source)
Why PCP?
This finance type is good if you want lower monthly payments and flexible options.
Let's start with the Guaranteed Future Value (GFV) – this is the guaranteed value of the car come the end of the agreement, and must be paid in order to own the vehicle.
However, you still have two more options – hand in the vehicle to the dealer or part exchange it for a new one.
You can check out the infographic below that outlines the advantages and disadvantages of each car finance option. Afterwards, we'll get into more details on a couple of other options.
Free Part Exchange Valuation
Receive a no-obligation valuation right now on the car your're looking to part exchange.
Personal Contract Hire (PCH)
The main difference between PCP and PCH is that you don't have the option to own a car with the latter.
Monthly payments also tend to be lower when compared with other finance deals.
Keep in mind, however, that you will need to pay extra if you go above the agreed mileage limit. You'll also need to return a car in a good condition, if not then there is a possibility of additional charges.
Personal Loans
This is a great option for those that want to own the car straight away. Being a cash buyer can sometimes have its advantages, too, occasionally giving you a bit of extra flexibility.
There's a downside though – you need to have an excellent credit score to be accepted for a low-rate loan. Those with less than stellar ratings could see them have to pay much more interest or not get accepted for a loan at all.
Business Contract Hire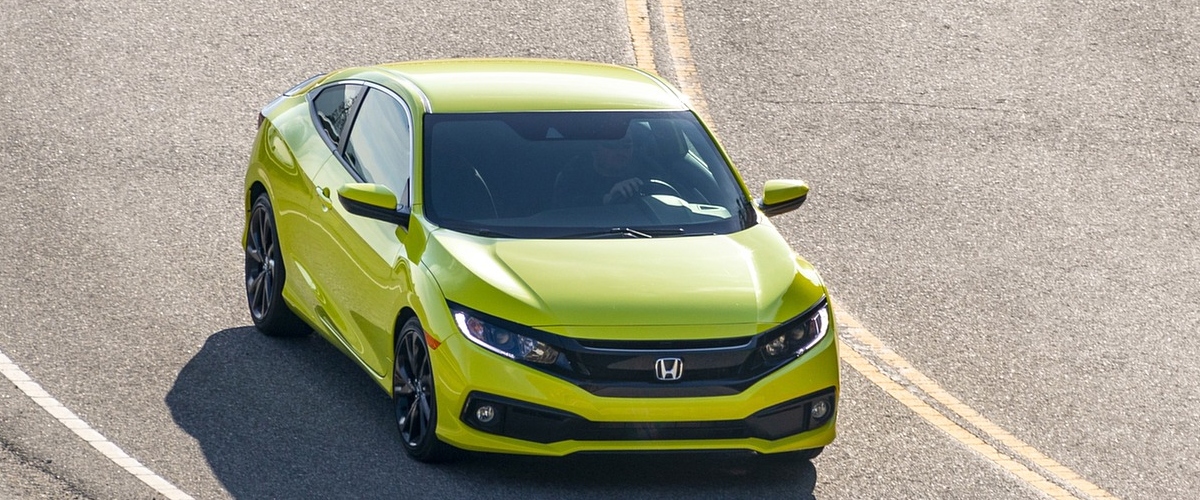 Want to save money as a business? Then business contract hire may be for you. You can claim 50% VAT back for monthly payments and 100% VAT back on the maintenance agreement.
Keep in mind, however, that there is no VAT tax benefit if the vehicle is used for personal use. For VAT tax break it needs to be used for business purposes only.
One of the cons of the deal is that you won't own the car since it's on leasing, but that might not be an issue for business users who like to rotate their fleet. Mileage and car's condition are also factored in at the end of the contract, so be wary of additional costs there.
Car Finance Comparison
Now, we'll also compare the most popular and main car finance types, such as personal contract purchase (PCP), hire purchase (HP) and personal loans. Depending on your situation one or the other may be a better fit for you.
First, ask yourself how long you'd like to finance the car for. If it's 1-2 years then your best bet is a personal loan. For longer terms which start from 2+ years consider either a hire purchase or a personal contract purchase.
Once you figure that out, think whether you would want to own a car at the end of the deal, outright or switch it up every few years. A personal loan is excellent if you want to own a car right away, however, if waiting isn't an issue, then hire purchase may be more up your street. Simply pay the balloon payment at the end of the deal and the car is yours!
Meanwhile, PCP is perfect if you want to give the car back at the end of the deal and get a new one.
Which finance deal seems the best for you? Do you have any outstanding questions we can help with? Let us know in the comments!
The next step when considering how to get car finance is to take a look at your finances and credit score, so you know what to expect when you apply for car finance.
Credit score to finance a car

Before you start making an application for car finance, it is a good idea to check your credit score first. It's important to know what your existing credit score is as it can affect the rate of interest you may pay on your finance agreement.
There is no 'magic number' when it comes to getting accepted for car finance, however the better the credit score, the better your chance of being accepted and the better rate you may receive.
Bear in mind, people with excellent or good credit scores will have a larger panel of lenders to choose from when it comes to selecting the best car finance deals.
Whereas, having a poor or bad credit score can reduce the number of lenders willing to provide you with finance and can result in you having to pay a higher interest rate.
Therefore checking your credit score before applying for car finance will help ensure that you aren't disappointed.
If your credit score is not good, it might be worth taking some time to improve your rating before applying for car finance, to improve your chances. The good news is that there are lots of simple steps you can take to improve your score. One of the first things you need to do is check that all the information is correct and if you do notice any issues you need to get a correction on your report.
Other ways to help boost your credit score:
• Make sure that you make all of your payments on time.
• Pay more than the minimum amount off your credit card each month
• Don't make lots of finance applications within a short space of time as this can make you look like you aren't managing your finances
• Pay off any existing debt before applying for more if you can
• Reduce your utilisation rate on credit cards – this is the percentage of your available credit available. Many lenders say ideally you should keep your utilisation under 30 per cent. So if your credit limit is £1000, try not to put any more than £300 on your credit card.
• If you have a low credit score as you have no history of finance, consider taking out a credit card and using it for regular purchases like fuel. But be sure to pay it off in full every month.
Is car finance worth it?
Ultimately it is down to you whether car finance is worth it. For some people, car finance is the smartest way to buy a car. It is one of the most affordable ways to buy a vehicle and enables many people to buy their dream car.
Bear in mind though that most car finance deals are only available through car manufacturers and dealerships, so car finance won't be an option if you buy from a private seller.
Also, some finance deals are only available on brand new models, so if you are looking to buy a used car, it might not be the right option. Although, here at Stoneacre, we are proud to offer a variety of used car finance options to ensure that used cars are more affordable.
If you have decided car finance is right for you why not check your eligibility for car finance using our online form?
All you need to do is fill out a few simple details to get an idea about how much you could borrow, which helps you know what budget you have available for a car.
Which finance deal seems the best for you? Do you have any outstanding questions we can help with? Let us know in the comments!
Safely & quickly check your eligibility for car finance
Free soft search finance checker – find out today

No deposit required
An affordable solution

Quick application
Fast and easy process
Check with confidence
Will not affect your credit rating