The UK motorway electric vehicle (EV) charging network will receive an overhaul to ensure it can meet the needs of the growing number of EVs on the road.
Higher-power Accessible Electric Vehicle Charging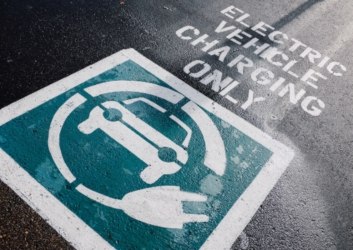 High-powered, open-access charging points, which everyone can access, will replace existing and outdated units. So you will no longer need to set up an account or register with a provider to utilise a certain charge point. Instead, you will be able to plug-in and pay.
The overhaul is planned by Ecotricity, which runs the 'electric highway' network of motorway chargers. Ecotricity plans to swap all of its chargers to new units that will support various charging systems connections. So no matter what kind of EV your drive, you should be able to pull up and top-up charge.
Ecotricity will install between six and 12 350kW DC rapid chargers at each motorway service point across England. Each of these new chargers will support contactless payment as demanded by new Government legislation.
What's more, the updated charging system will have 24/7 technical support from Gridserve to ensure downtime is kept to a minimum.
---
Government Guiding the EV Charging Changes
The announcement regarding the overhaul of the motorway network services comes after the Department of Transport (DfT) announced its plans to ensure every motorway service station in England has at least six high-powered open-access EV charging points installed by 2023.
The DfT also plans to enhance the existing infrastructure to ensure reliability and usability increases and consumer confidence grows. It is becoming increasingly important as the uptake of EVs continues to grow at a significant pace. For example, in 2019, one in 30 people bought an EV that figure is now one in 10.
One way it aims to do this is by making contactless payment standard across all charge points. However, the Government also plans to look at the accessibility of charging points for disabled customers to ensure there is no barrier to use. Meanwhile, improving the lighting, signage and weatherproofing around charging points is being looked at to see if this will enhance the customer experience.
To enable the necessary changes, the Government has made £950m available to assist investment from the private sector. It hopes this money will help reach its goal of having 2,500 EV chargers across motorways and A-roads by 2030 and 6,000 by 2035.
---
Big Names in on the Action
Other key players have committed to enhancing the offering of EV charging points. Shell, for instance, plans to have 500,000 EV charging points worldwide by 2025 as part of its push to achieve net-zero emissions.
Meanwhile, BP already has over 8,000 charge points across the UK through its BP Pulse brand. The company also announced it will make £2 million available to update old charging facilities installed by local councils, with more than 50 chargers already earmarked to be replaced.
In addition, the oil giant has its sights on the motorway network, with ultra-rapid chargers ready to go live at three at BP motorway forecourts in England and two in Scotland.

We can also expect more electric vehicle charging hubs to appear. BP already operates one in Hammersmith, London, and is due to announce new sites soon. Meanwhile, Shell plans to open charging hubs, with the first in Fulham set to be operational later this year.
UK transport minister Rachel MacLean acknowledged the Government is keen to promote a market-led self-sustaining network. She said she would
"welcome the investments made by BP and Shell as we work towards meeting our ambitious net-zero commitments."
---
Find an Electric Vehicle
If you are considering making the switch to an EV, you can find out a wealth of information on our electric and hybrid cars hub. It features guides on electric cars with advice on everything from charging to managing range. Plus it also features the very latest hybrids and EVs available from our class-leading manufacturers.