Choosing the right vehicle that is mobility friendly can be challenging and confusing to know which will suit your needs. Stoneacre is partnered with Motability, a charity-led scheme in the UK that provides a mobility allowance to lease accessible vehicles.
When considering a mobility friendly vehicle, there are two different routes to consider – Wheelchair Accessible Vehicles or Multi-Purpose Vehicles. We have a little guide to help you understand the differences, and our top pick cars that may fit everything you require!
What are Wheelchair Accessible Vehicles?
Wheelchair Accessible Vehicles (WAV) are specially converted vehicles that allow disabled passengers to safely and securely travel in a vehicle. Typically, these types of vehicle's have lowered floors and either a foldable ramp or an electrically powered lift, enabling the wheelchair user to enter the car via the rear or the side of the car.
There are two types of WAVs:
Passenger WAVs are the most common type of WAV as they are vehicles specially adapted for wheelchair users to travel as a passenger.
Driver from Wheelchair WAVs are bespoke adaptions to a vehicle so a wheelchair user can drive the motor vehicle.
What are Multi-Purpose Vehicles (MPV)?
MPVs are a combination of the interior of an estate car with the boxy shape of a van to add space and versatility. Models such as people carriers offer enough space for up to 7 seats, whilst SUVs have a large boot and can even be stylish to drive with a loaded wheelchair in the back.
Our Top 5 Choices for Passenger WAVs:
Our top 5 choices are passenger WAVs – focusing on allowing wheelchair users to be seated in their wheelchair whilst travelling in the car with other passengers.
Citroen Berlingo
Up first is the Citroen Berlingo – a popular first choice. Accessible from the rear using a ramp and an electric winch (if needed), a wheelchair user can be seated in their wheelchair with other riding passengers.
The number of seats is dependent on the wheelbase option – the Berlingo M has one fixed rear saloon seat, suitable for 1 driver, 2 passengers and a wheelchair user. Alternatively, you can opt for the XL wheelbase – offering an additional chair to allow 4 passengers including a central wheelchair user and a driver.
With 151 lb ft of torque, this WAV offers a smooth drive for all.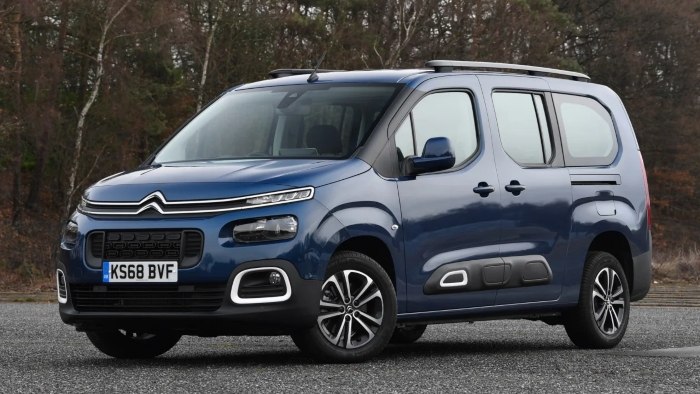 Peugeot Rifter
The Peugeot Rifter has a style appeal that is practical for a WAV. Modern high-tech interior, this WAV tends to be a relaxed and adaptable experience to make any drive exciting.
Including twin sliding doors, the rear can be modified with a ramp for easy access to a wheelchair user to be seated in the boot – with no need to compromise on space.
The engine has a good amount of torque, this Peugeot Rifter is bound to make driving feel effortless.
Vauxhall Combo Life XL
The Vauxhall Combo Life was designed as a car first and a van second.
Opting for the Long Wheel Base option of the car, the Combo Life offers a wheelchair space and 5 passengers for an inclusive, family appeal.
This car has been designed to offer WAV owners more for practicality, space and comfort that can accommodate many types of wheelchairs. Each section of this car is generous for the area, enabling drivers to load up on luggage without limiting passengers.
Vauxhall has designed this WAV to fulfil an even drive with soft suspension that can actually deal with most of the bumps along any journey without any risk to the promised comfort.
Ford Galaxy
Another WAV that has been specifically designed for a wheelchair passenger – the Ford Galaxy is a rear entry vehicle via a ramp, assisted by powered front restraints.
This versatile people carrier can offer a family car with WAV qualities, offering 7 independent seats in three rows if transporting a folded wheelchair, or an unfolded wheelchair can retain 5 spacious seats – a desirable quality for the Galaxy.
One of the more powerful vehicles on this list at 273 lb ft of torque, the Ford Galaxy is loaded with great equipment to provide an interesting drive for both driver and passengers.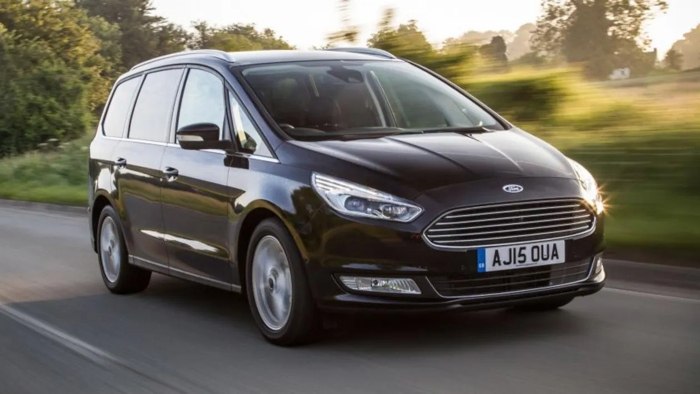 Ford Tourneo Connect
Finally, we present the Ford Tourneo Connect – a compact but very adept car that has 177 lb ft of torque capability.
The Tourneo Connect offers a tail end ramp that is supported by electric restraints – to pull the wheelchair user up the low angled ramp.
Furthermore, making the Ford Tourneo Connect even more appealing for WAV users is the low and completely level floor. This allows one wheelchair user an inclusive feel by travelling in the second row positioned alongside two other passengers, with great visibility.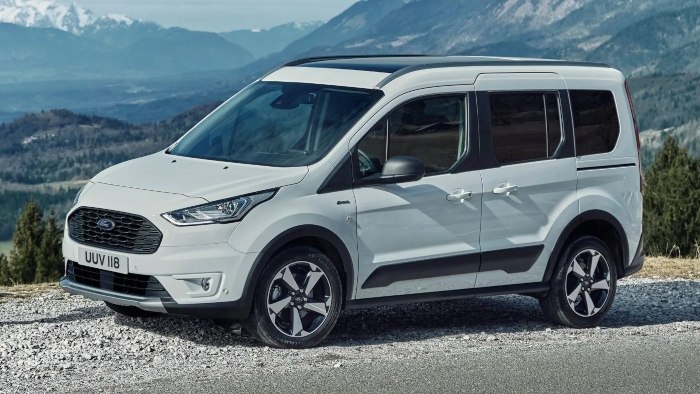 Our Top 5 Choices for MPVs:
Our top 5 MPVs in this list have been chosen by their ability to accommodate an average-sized folded wheelchair.
*Please make sure to always visit a local dealership to ensure measurements and equipment will suit your needs adequately before purchase.
Ford Puma
A very popular MPV from the Ford manufacturers comes the Puma.
The SUV offers a great amount of boot space, and an opening aperture of 1000mm so loading a wheelchair is easier than ever.
At 155 lb ft torque, this is a great little SUV that can fire a little punch regardless of the luggage weight.
We love the Ford Puma for this next feature – under the boot floor, a 'Mega Box' is hidden away that offers a huge 80 litres of storage. This isn't wide enough for a folded wheelchair, but this extra space can store any extra luggage without being damaged by a wheelchair or extra equipment.

Peugeot 5008
Another SUV – the Peugeot 5008 offers 7 seats, and 170 lb ft torque that can accommodate any mobility needs.
The third-row seats can be stored under the boot floor, or removed completely to allow more room for a folded wheelchair.
This tasteful looking car is great if you are looking for a stylish MPV with WAV capabilities.
Honda CR-V
The practical Honda CR-V is a great car for daily use.
Still offering five seats, this large SUV has a great boot capacity that offers space for a folded wheelchair which can be easily lifted in with the lowered boot sill.
The Honda CR-V has proven to give a great level of performance if you're seeking comfort in your MPV. There is 232lb ft of torque provided, making this drive more exciting and economical with its petrol-electric hybrid engine.

Dacia Duster
The Dacia Duster is a great MPV for needing the space to transport a folded wheelchair and additional equipment around.
When all the rear seats are folded, the boot capacity is a hefty 1623 litres, and even when all three seats are in use the boot is still impressive at 445 litres. Therefore, still having the ability to transport both a wheelchair and luggage whatever the ride.
The engine has a torque capacity of 125 lb ft, giving a good push to the heaviest of items in the boot.
What is great about the Dacia Duster is its modern and stylish design, making it eye-catching and appealing.
Volvo XC40
Last up, we present to you the only Volvo offered on the Motability Scheme – the Volvo XC40.
The fashionable SUV is one of the larger vehicles with a wide range of features for wheelchair-friendly vehicles.
Although a high ride height, the Volvo XC40 is a great drive with a high amount of torque (195 lb ft) to carry a wheelchair and extra luggage in the boot.
Reliable, safe and secure – the Volvo XC40 is definitely a great contender to look into for your choice of MPV styled WAV.

So there we have it, 10 choices of vehicles that are proven to be wheelchair friendly. Want to find out more about what cars Stoneacre offer through the Motability Scheme? Head over to our Motability Offers page today.