Find a new Vauxhall Vivaro Life for sale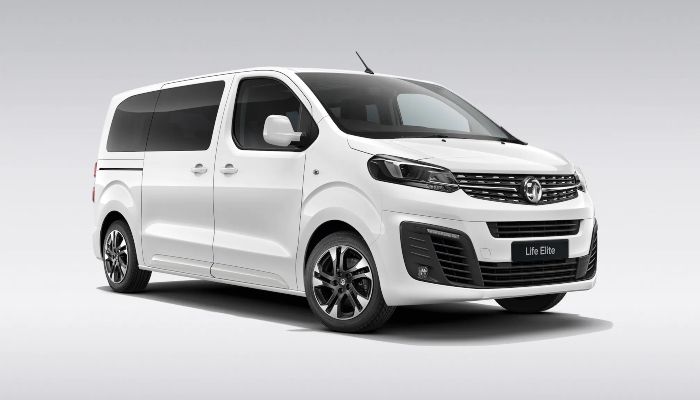 About the New Vauxhall Vivaro Life
The new Vauxhall Vivaro Life MPV is more sophisticated than your everyday people-carrier. It has smooth, sculpted lines and distinctive chrome features; the new Vivaro Life is sleek and modern. Despite its premium appearance, it is more than up to the job than many on the market; its impressive interior makes the best use of its available space.
The rear seating is configurable to suit you. There is the option for Medium and Long models. For those occasions when you need to load up, the Vauxhall Vivaro Life Long has rear seats, which you can remove, offering a van-like load capacity of 1500-litres. Meanwhile, there is a sliding side-access door and the option of a powered tailgate. As such, getting everyone and everything onboard is ever so easy.
There's plenty to keep everyone occupied, including an advanced touchscreen infotainment display with Apple CarPlay and Android Auto smartphone monitoring. Meanwhile, additional features like dual-zone climate control, USB connections and Bluetooth connectivity, adding further convenience.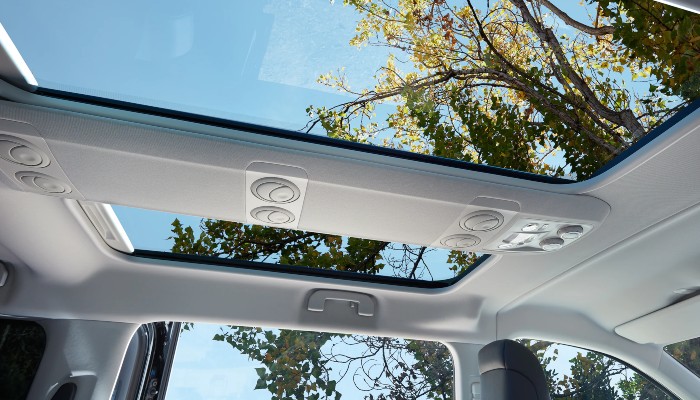 Vivaro Life Design
Let's face it, we all have different requirements for our vehicles, yet few cars will appeal to the masses quite as well as the new Vauxhall Vivaro Life. With its outstanding practicality, seating configurations, which fit for up to nine, the new Vauxhall Vivaro Life ticks so many boxes.
We currently stock the new Vauxhall Vivaro Life in two premium trims: the Vauxhall Vivaro Life Edition and Vauxhall Vivaro Life Elite. The new Vauxhall Vivaro Life Edition is a spacious and versatile model. Meanwhile, the Vauxhall Vivaro Life Elite for sale stands a cut above the rest, with 17-inch alloys, leather upholstery and the latest in in-car technologies.
The Vauxhall Vivaro Life for sale has a multi-function trip computer and infotainment screen available on the new Vivaro Life Elite. There are also rotating chairs for face to face travel, docking points for devices on the move, a panoramic sunroof (with blinds) so you can adjust your view as you need, and dual-zone climate control, so it never is uncomfortable.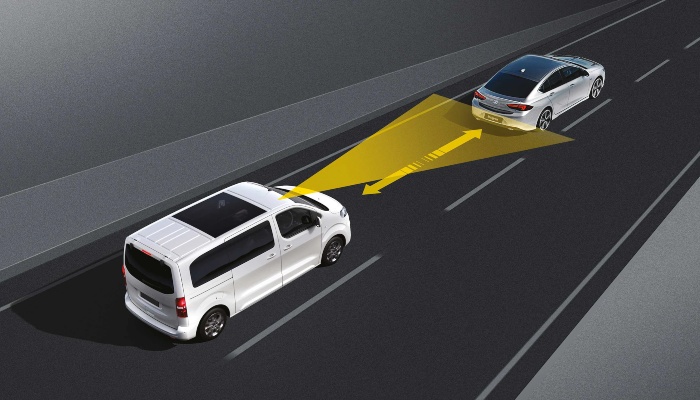 Vivaro Life Safety
Vauxhall offers the new Vivaro Life in Medium and Large. However, Vauxhall ensures that both can comfortably sit adult passengers, and it is still compact enough to fit into multi-storey car parks and garages. The Vauxhall Vivaro Life offers a host of advanced safety features too. It has Keyless Entry and Start, a Head-Up Display with Traffic Sign Recognition, and Cruise Control.
It features a Lane Departure Warning that alerts you if you're straying off course and Side Blind-Spot Alert to let you know when other vehicles are overtaking. It also has Emergency City Braking and Vauxhall Connect with a link to the emergency services, should there be a crash.
For all driving purposes, the Vauxhall Vivaro Life has Intelli-Grip. This feature offers extra traction on landscapes with mud, sand, or snow.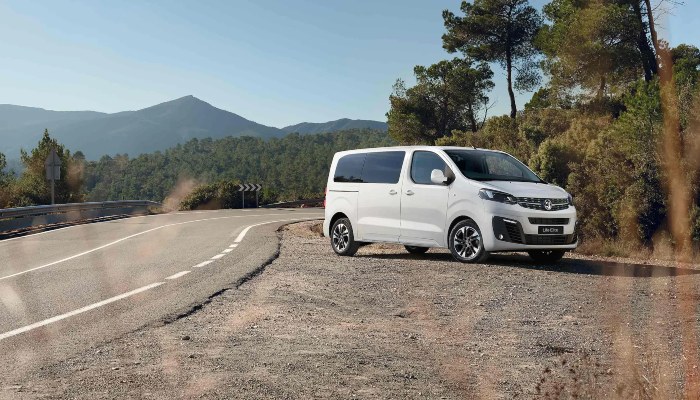 Vivaro Life Performance
The new Vauxhall Vivaro Life for sale has a range of different engine types and transmissions. The new Vauxhall Vivaro Life comes with four engines: the 1.5 Turbo D (100bhp), 1.5 Turbo D (120bhp), 2.0 Turbo D (150bhp), and 2.0 Turbo D (180bhp).
Though the Vauxhall Vivaro Life runs primarily on Diesel, the Vivaro Life offers class-leading fuel consumption and CO2 emissions. You benefit from helping the environment with lesser fuel costs and improved efficiency.
Choose from up to 180bhp, with a 6-SPEED manual or 8-SPEED automatic transmission. Benefit from a smoother changeover and more efficient driving style. To test drive the new Vauxhall Vivaro Life for sale, visit us at a local Stoneacre Vauxhall dealership, and we'll show you around.
New Vauxhall Vivaro Life Deals
We have many great deals on the new Vauxhall Vivaro Life. To find the latest Vauxhall Vivaro Life prices, filter our grid by the lowest price (cash). Alternatively, why not check out our selection of car finance deals.
We have a part-exchange scheme, where you can trade-in your current car for a cut off price. Contribute its value towards a new cash price or deposit. Use our online free car valuation to see what you could save towards the costs.
We also offer Vauxhall deals for ongoing maintenance and repairs. With one of our dedicated Vauxhall service plans, you can benefit from regular checks on your tyres, steering, suspension, and more. To view our comprehensive list of vehicle checks, browse our Vauxhall service page today.
New Vauxhall Vivaro Life Finance
We have a fantastic selection of car finance options, including Hire Purchase and Personal Contract Purchase, to help you spread the costs of your car into lower monthly payments. Our Vauxhall Vivaro Life PCP deals are excellent if you want the option to buy, return or part-exchange your MPV come to the end of your contract.
We also provide some no deposit car finance options to help you get the best deal available. Speak with our finance team today and see if we can meet your requirements. Just let us know your budget, preferred deposit contribution and term.
Take our free finance check today and see what offers are available on the new Vivaro Life. Our form conducts a soft search check, so rest assured that your credit score won't be affected.
Representative Example
Amount of credit
£14,972.95
Total Charge for credit
£3,449.86
Option fee (included in total charge for credit)
£399.00
Total Amount Payable (Incl. Deposit)
£20,001.59
We are a credit broker and a lender. We can introduce you to a limited number of lenders and their finance products. We will provide details of products available, but no advice or recommendation will be made. You must decide whether the finance product is right for you. We do not charge you a fee for our services. Lenders may pay commission to us (either a fixed fee or a fixed percentage of the amount you borrow) for introducing you to them, this may be calculated in reference to a variable factor such as (but not limited to) the vehicle age, your credit score and the amount you are borrowing. Different lenders may pay different commissions for such introductions.