Find a new Vauxhall Combo life (7 Seater) for sale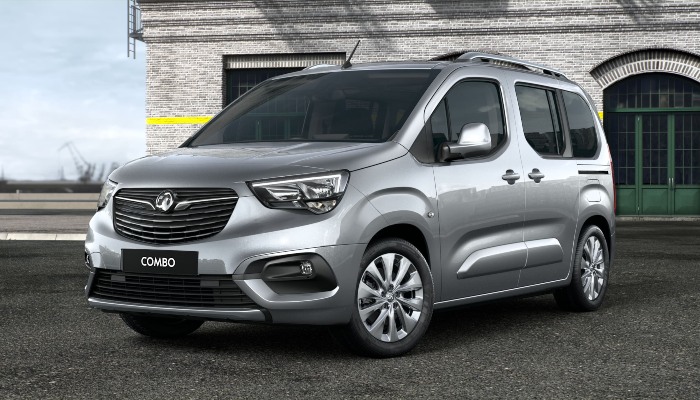 About the New Vauxhall Combo Life (7 Seater)
With the new Vauxhall Combo Life (7 Seater) for sale, no aspect of your family life has compromised.
With comfort, space, technology and safety, it is well-equipped for family adventures anywhere and everywhere. Whether it's a weekend getaway or a family trip to the seaside, the new Combo Life (7 Seater) has the versatility to make the most of your journey.
The new Combo Life (7 Seater) is offered in Standard and XL lengths, allowing you to select the model that is most suited to your needs. With both, its second row of seats folds flat, offering you the opportunity to prioritise the boot or seat space. Meanwhile, the new Vauxhall Combo Life XL (7 Seater) has a sliding second row for easy manoeuvrability.
Test drive the new Vauxhall Combo Life (7 Seater) today. Visit your local Stoneacre Vauxhall dealership, and our team will show you around.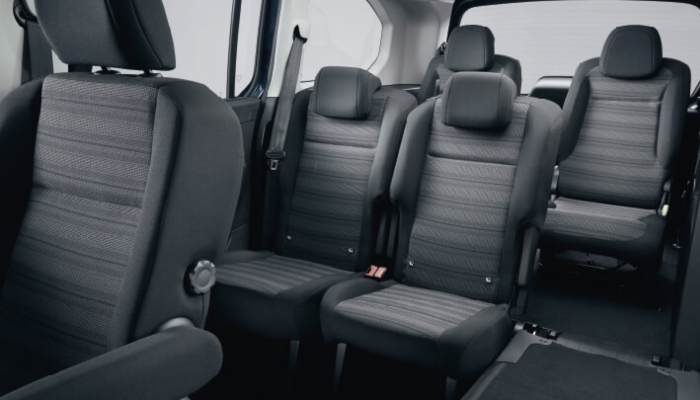 Combo Life (7 Seater) Design
The Vauxhall Combo Life (7 Seater) has the dimensions to provide the perfect space for a large, growing family. It has a keyless entry and twin-sliding doors, offering safe accessibility for the entire family.
If storage is your priority, then the new Vauxhall MPV will provide all the space you could need. It has a large, square-shaped boot that gives you the room to pack in and more.
The Vauxhall Combo Life (7 Seater) boot space holds over 2500-litres at max capacity - and for extra storage, there are even roof rails on the top.
Unlike many MPVs, Vauxhall designs the car with family and passengers in mind. Impressive connectivity is guaranteed. It has a Multimedia Navi Pro and 8-inch touchscreen, with Apple CarPlay and Android Auto compatibility; this allows you to access all your favourite apps on the go.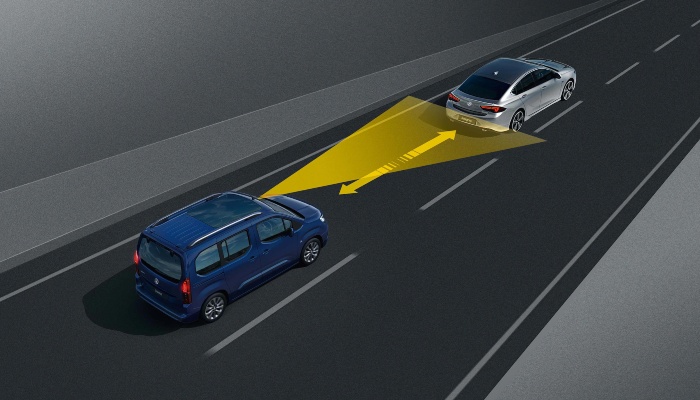 Combo Life (7 Seater) Safety
The Vauxhall Combo Life (7 Seater) interior has plenty of technology to improve your safety and security. It has a logically laid-out dash that places information right where you need it, making your journey run without any stress.
Meanwhile, its Head-Up Display (HUD) will alert you to a change in the legal speed limit so you can adjust your driving accordingly.
Benefit from Lane Keep Assist, which helps keep you in a safe position on the road. Meanwhile, have peace of mind that in the case of a crash, you'll have a Forward Collision advanced warning and Automatic Emergency Braking.
We all know the trouble of parking a large car, so Vauxhall makes it easier for you. The new Vauxhall Combo Life (7 Seater) has a 180° panoramic rear-view camera; this projects on the 8-inch touchscreen, so reversing and parking is always a breeze.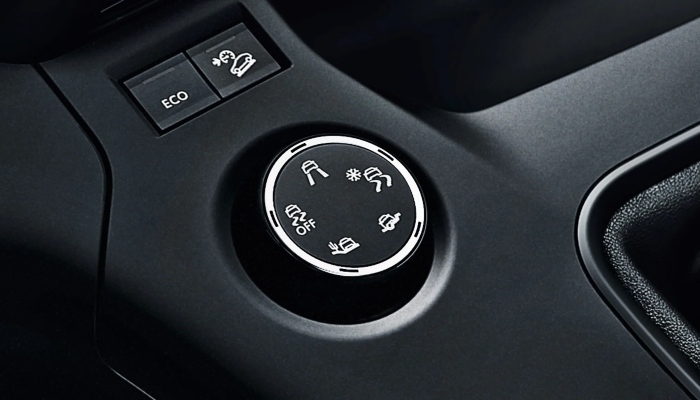 Combo Life 7 Seater Performance
Whether you're after the Vauxhall Combo Life (7 Seater) XL or standard model, you're sure to have a great range of options when looking at all the car specs.
We have three choices of engine: the 1.2 Turbo (110bhp) and the 1.2 Turbo (130bhp). We also have the 1.5-litre Turbo Diesel engine that provides 130bhp and 221 lb-ft of torque.
Choose from a range of transmissions, from a 6-SPEED manual to an 8-SPEED semi-automatic. Receive all the control you need. Even benefit from a clever Intelli-Grip system, which improves your driving stability on any terrain, be it sand, mud, or snow. Adapt to low-grip conditions with the utmost ease and change between five different settings.
To find out more about the settings on your vehicle, visit a local Vauxhall dealership, and our team will inform you of all the details.
Vauxhall Combo Life (7 Seater) Deals
At Stoneacre, we offer an excellent range of cash-price offers and car finance deals on the new Vauxhall Combo Life MPV. To see our latest Vauxhall Combo Life (7 Seater) prices, filter our car grid by the lowest price (cash). Alternatively, why not view the types of car finance that we offer.
You can get ahead on a Vauxhall Combo Life (7 Seater) finance deal with the help of our part-exchange scheme. When you trade-in your old car with Stoneacre, you can contribute the value towards a new cash price or deposit. Use our helpful car valuation tool to get an idea of what money you can put forward.
Equally, we have a range of Vauxhall service plans that you can use to keep your vehicle up to shape. We conduct regular inspections on all our cars, covering steering, suspension, tyres and more. To see our comprehensive list of checks, view our Vauxhall service page.
Vauxhall Combo Life (7 Seater) Finance
Whether you're after a short-term or long-term payment solution, Stoneacre has the car finance to suit your needs. We have Hire Purchase options; and Personal Contract Purchase, which you can use to spread your costs into affordable monthly payments. We even offer no deposit deals in some circumstances.
Take our free finance check today and see which offers are available to you. If you are worried about being denied car finance, do not worry. We work with a network of lenders to offer specialist finance for customers on poor or bad credit. Even if you have experienced bad credit in the past, our team may be able to provide a solution.
Apply for car finance today. Our risk-free online form will perform a soft search check, so it will not affect your credit score or your chances of approval.
Representative Example
Amount of credit
£17,608.64
Fixed Interest per annum
4.67%
Total Charge for credit
£3,825.35
Option fee (included in total charge for credit)
£399.00
Total Amount Payable (Incl. Deposit)
£21,433.99
We are a credit broker and a lender. We can introduce you to a limited number of lenders and their finance products. We will provide details of products available, but no advice or recommendation will be made. You must decide whether the finance product is right for you. We do not charge you a fee for our services. Lenders may pay commission to us (either a fixed fee or a fixed percentage of the amount you borrow) for introducing you to them, this may be calculated in reference to a variable factor such as (but not limited to) the vehicle age, your credit score and the amount you are borrowing. Different lenders may pay different commissions for such introductions.