Find a new Peugeot Traveller for sale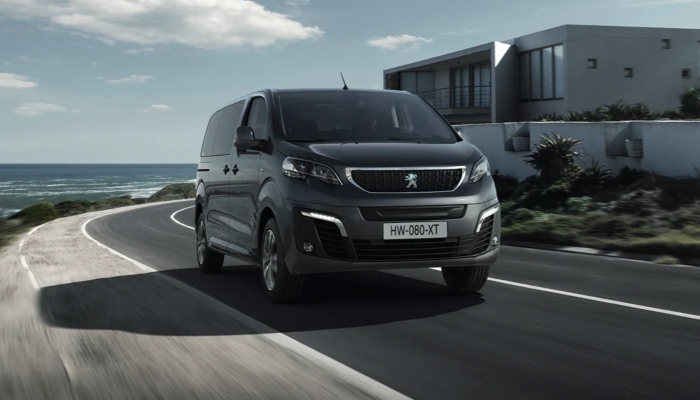 About the New Peugeot Traveller
Perfect for the growing family, the Peugeot Traveller is an 8-seater people-carrier with lots of versatility. Choose from the Peugeot Traveller standard or 8-seater variant. There is also the option of a Diesel or an all-electric drivetrain through its sibling Peugeot e-Traveller.
We stock a variety of trims here at Stoneacre; this includes the new Peugeot Traveller Active Standard, Allure Standard and Allure Long.
With the base model Active Standard, you will benefit from comfortable ocean cloth upholstery. Meanwhile, with the Allure trims, you will grasp a sense of luxury with its Claudia leather furnishings.
Explore our cars online or visit us in-store for a more hands-on experience. We can show you around the all-new Traveller, let you know the specific information and even book you in for a test drive on the new model. We also offer the Peugeot Traveller on Motability, so if you have any specific requirements, be sure to get in touch.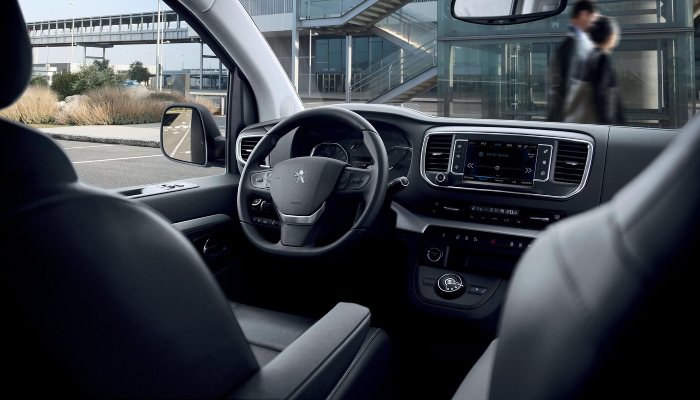 Peugeot Traveller Design
The new Peugeot Traveller for sale is reliable, with many convenient features. It has a robust design, a spacious cabin, and many seats to hold the entire family. This new MPV has the versatility to adapt, no matter your situation.
The Peugeot Traveller interior is comfortable and spacious. It is a family-friendly MPV, with eight seats, a child-view rear-view mirror, tray tables on the front back seats, and sunblinds on the second row; this ensures that everyone onboard is comfortable.
With the latest technology, you can benefit from the Peugeot i-Cockpit, complete with a 7-inch touchscreen and retractable Head-Up Display to keep you informed and on track.
The new Peugeot Traveller boot space is expansive, yet you can increase the room even more by removing the third row of seats. Its variable configurations ensure that no matter what your requirements, the new Traveller can accommodate it.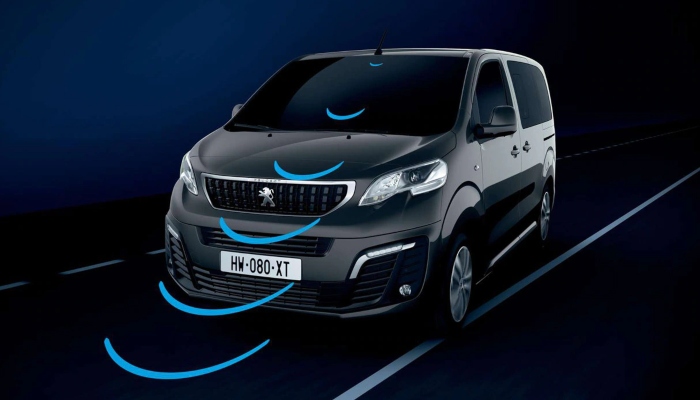 Peugeot Traveller Safety
Built for family life, the new Peugeot Traveller has a host of advanced safety features. As standard, the new Traveller MPV has 3-point seatbelts on all seats, a seatbelt warning, an open door warning, and various airbags about the cabin. It also has a child-lock functionality on all rear windows and doors.
To help the driver, the new Peugeot Traveller has a Head-Up Display; this shows essential information, with road sign recognition and a speed limit recommendation. There is also Cruise Control with a Lane Departure Warning and Blind-spot Monitoring for long stretches such as motorways.
For an extra level of reassurance, the car has Active Safety Brake; this uses the camera and radar to pick up on any immediate hazards. Should the driver fail to brake, the MPV will brake on your behalf.
There is Visio Park 1 that has a rear-view camera that activates when the car is in reverse. There is a 180-degree view with support from the systems gridlines to guide you into place.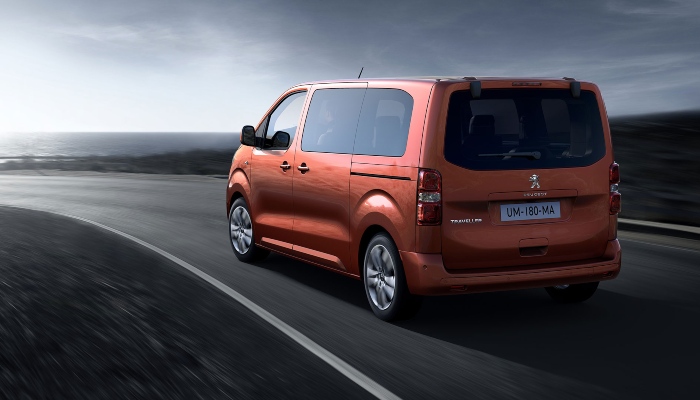 Peugeot Traveller Performance
The new Peugeot Traveller standard model boasts a strong body, bold lines, LED features, and a high vertical radiator. This refined look couples with a host of BlueHDi engines, which allow you to motor on efficiently.
First, we have the 1.5-litre BlueHDi Diesel engine, with 120 bhp and a combined fuel economy of 57mpg. There is also a 1.6-litre option and a 2.0-litre option with 150bhp and a top speed of 115mph.
Get where you need to be with the all-new Peugeot Traveller. The new Traveller model comes with Peugeot Grip Control for better handling on all terrains. With the choice of Snow, Off-Road, Sand and Standard, it is well-placed to deal with any varying conditions.
Furthermore, there is the option of both manual or semi-automatic transmissions. It gives you all the control you should need. With a semi-auto/auto vehicle, the Traveller will have an automatic parking brake with Hill Start Assist to help you out even more.
New Peugeot Traveller Deals
We have some fantastic deals on the new Peugeot Traveller for sale. As well as affordable cash-price offers, we also provide a range of flexible car finance plans.
Our Peugeot Traveller deals include a part exchange, where you can trade in your old car for a cut off price. We will have your car valued, and you can contribute its worth towards a new cash price or deposit.
We also offer three levels of Peugeot servicing. With a Scheduled, Gold, or Platinum plan, you can benefit from regular vehicle checks; conducted by our expert technicians; to ensure your vehicle is in shape. We make checks to tyres, steering and suspension as standard. To see our comprehensive checklist, see the Peugeot service page.
New Peugeot Traveller Finance
At Stoneacre, you can benefit from a range of car finance plans. Our Peugeot Traveller offers also include HP finance and PCP finance plans. Hire Purchase (HP) is the ideal choice if you're buying a car outright. Meanwhile, Personal Contract Purchase (PCP) is perfect if you want more flexibility at the end of your agreement.
Not happy with our pre-arranged plans. Why not opt for a tailored finance package. Our tailored finance can cater to your needs. Our team can even amend a deal based on your budget, preferred deposit, and term.
If you're worried about being denied car finance, do not worry. We work alongside a network of lenders to provide car finance for customers on low credit. Check your eligibility for car finance today and see what current Peugeot Traveller finance deals are available. Our free finance check performs a soft search, so your credit score will not be affected, nor will your chance of approval.
Representative Example
Amount of credit
£14,972.95
Total Charge for credit
£3,449.86
Option fee (included in total charge for credit)
£399.00
Total Amount Payable (Incl. Deposit)
£20,001.59
We are a credit broker and a lender. We can introduce you to a limited number of lenders and their finance products. We will provide details of products available, but no advice or recommendation will be made. You must decide whether the finance product is right for you. We do not charge you a fee for our services. Lenders may pay commission to us (either a fixed fee or a fixed percentage of the amount you borrow) for introducing you to them, this may be calculated in reference to a variable factor such as (but not limited to) the vehicle age, your credit score and the amount you are borrowing. Different lenders may pay different commissions for such introductions.