Find a new Peugeot e-2008 SUV for sale
The new Peugeot e-2008 offers a pleasant driving experience, an attractive design, and a small SUV package that so many buyers are searching for due to its innovative technology and zero emissions. The Peugeot e-2008 is derived from the Peugeot e-208, and for those drivers that need practical space, the e-2008 can deliver.
When it comes to styling the Peugeot e-2008, you have triple-claw LED headlights with a fang-like DRL. The badge has a two-tone finish known as a dichroic finish. It turns blue to green depending on what angle you view it from. You'll find stylish curves around the body, making the Peugeot e-2008 look modern and stylish.
In recent years, the Peugeot e-2008 won the award for "Best Compact Electric Car" by DieselCar and EcoCar Top 50. The Peugeot e-2008 is available at the following trim levels: Peugeot e-2008 Active Premium, Peugeot e-2008 Allure Premium, Peugeot e-2008 GT, and Peugeot e-2008 GT Premium.
Peugeot e-2008 Electric Miles, Charging & Performance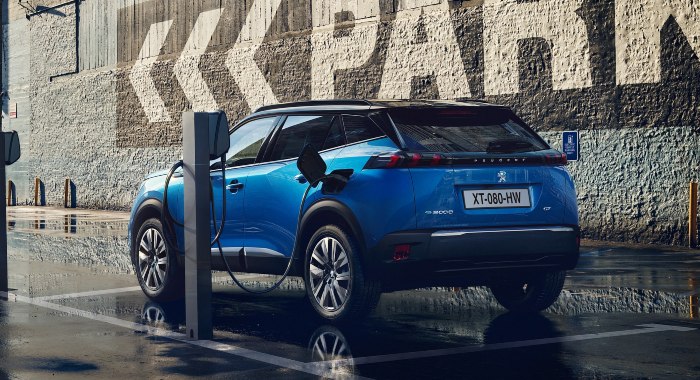 The new Peugeot e-2008 is equipped with a 100kW (136bhp) electric motor with 192 ft lb of torque at its disposal. They also equipped it with a 50kWh battery, which is stored in the passenger compartment and boot. The Peugeot e-2008 range of miles is 214 miles WLTP with zero CO2 emissions on the road. It takes thirty minutes to recover from 0-80% driving using a 100kW public charge. If you use a 7.4kW wall box, it will take seven hours and thirty minutes.
The driving is refined, quiet and relaxing. Normally, electric cars pick up outside noise due to wind, debris, and tyre movement because there is no combustion engine. However, Peugeot has focused on a relaxing driving experience by suppressing unwanted noise. The Peugeot compact steering wheel will feel responsive in your hands. Peugeot maintained the premium look with a head-up 3D-instrument cluster, making it stand out from its peers thanks to the i-Cockpit, which is found in the Allure Premium. The dials offer all your essential information, such as range and driving mode. It also displays this information on the 10-inch central screen.
There are three driving modes available: Eco, Normal, and Sports. Switch on Eco and you will have 60kW of power. Normal is 80kW and Sports unleashes the full 100kW power. You will achieve 0-62mph in 9.0secs, with plenty of torque available, and you'll find yourself setting off in traffic easy.
Peugeot e-2008 Interior, Technology and Safety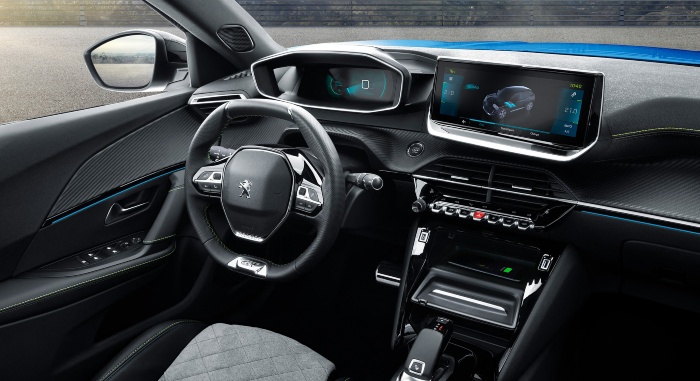 Peugeot's e-2008 interior offers 405 litres of boot space and 1,147 litres with the seats down, so there's plenty of room for bags and shopping. You have suitable space in the rear, enough for tall adults and children with good headroom and legroom. It's a great family car. The driver also has plenty of storage for items under the infotainment touchscreen. There is also additional storage in the centre console. Near the gear changer, you have two USB ports, one USB Type 2 and one USB-c, with two extra ports in the rear. You also have AppleCar Play and Android Auto on all trim levels as standard.
The following trims will have certain technology and cosmetics. For example, the Active Premium has 16-inch alloy wheels, automatic climate control, LED lighting, and motorised folding mirrors. The Allure premium level includes a reversing camera and 17-inch alloy wheels. The top-tier GT Premium model comes with a two-tone Alcantara and cloth interior, adaptive cruise control, keyless entry, and 18-inch alloy wheels with diamond cutting.
When it comes to safety, you can be confident with technology such as the Drive Assist Plus Pack, which allows you a semi-autonomous driving experience with its lane positioning system and adaptive cruise control, which matches the speed of cars in front of you.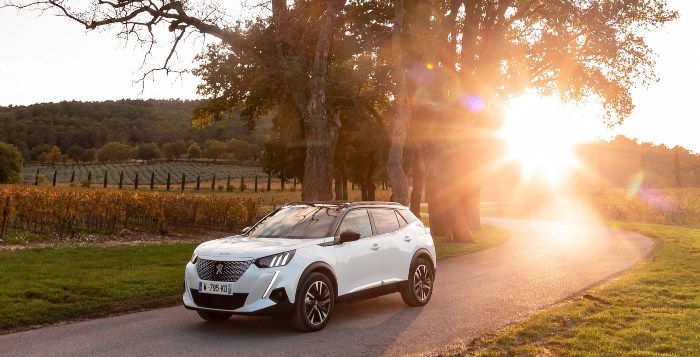 Look no further if you're looking for a new Peugeot e-2008 for sale in the UK. Stoneacre partners with a diverse panel of lenders to offer finance options that fit a variety of budgets.
We provide several financing options to help you with the cost of your brand-new Peugeot e-2008. The most common type of car financing, PCP, offers flexible, affordable monthly payments that may be modified to fit your needs. We can walk you through the Peugeot e-2008 financing options so you can choose what's best for you.
If you have a used car to trade in, the value may go toward the price of your new Peugeot e-2008. To see how much you can save, use our online part-exchange valuation tool.
We hope that our assessment of the new Peugeot e-2008 review was helpful. If you're interested in purchasing one, Stoneacre would be a fantastic place to start. Without breaking the bank, we can turn your desired Peugeot e-2008 new car into a reality. Why don't you call our Peugeot dealerships today?
Representative Example
Amount of credit
£17,608.64
Fixed Interest per annum
4.67%
Total Charge for credit
£3,825.35
Option fee (included in total charge for credit)
£399.00
Total Amount Payable (Incl. Deposit)
£21,433.99
We are a credit broker and a lender. We can introduce you to a limited number of lenders and their finance products. We will provide details of products available, but no advice or recommendation will be made. You must decide whether the finance product is right for you. We do not charge you a fee for our services. Lenders may pay commission to us (either a fixed fee or a fixed percentage of the amount you borrow) for introducing you to them, this may be calculated in reference to a variable factor such as (but not limited to) the vehicle age, your credit score and the amount you are borrowing. Different lenders may pay different commissions for such introductions.