Volvo Cars has built a reputation for safety and consistently investigates ways to make driving safer for all road users. They extensively study real-world crash data to understand what happened and if and how they can prevent the same thing from happening again.
Volvo Cars safety ratings frequently top Euro NCAP testing tables, so it will come as no surprise that all current production models have gained a five-star rating.
We take a look back at how Volvo Cars safety innovations have impacted motoring over the years.
Volvo Cars Safety Features
Three-Point Seatbelt
Putting a seatbelt on is something the majority of us do without thinking when we get in the car. However, this has not always been the case.
The seatbelt that we all know today was invented by Volvo Cars engineer Nils Bohlin, in 1959. Bohlin was hired in 1958 as Volvo Cars first-ever chief safety engineer and quickly made his mark by developing the three-point seatbelt.
This invention went on to make an impact not only for Volvo Cars but the whole car industry. Volvo Cars was so confident the new three-point seatbelt would help make motoring safer they waived their patent rights. This meant other car manufacturers were free to use the same design, which ultimately they did.
Other seatbelt prototypes were being investigated around the same time, however, it was Bohlin who managed to come up with a concept that people would accept. His design had little impact on passenger comfort and was simple to operate, so was quickly accepted by car users and as a result, other car manufacturers were keen to use the same design.
The three-point was first introduced on the PV544 model in 1959 and by 1963 was being installed into every Volvo car. Given that in the UK wearing a seatbelt was not made compulsory until 1983 and rear seatbelts were not made compulsory until 1989 for children and 1991 for adults, it is clear that Volvo was well ahead of the rest of the industry introducing a seatbelt as standard from as far back as the sixties.
The three-point seatbelt is so successful that the design has remained virtually unchanged since its first introduction. It is estimated that over a million lives have been saved as a result of this Volvo safety invention.
Lambda Sond
Let's face it, we are all aware of emissions at the moment with the government making an effort to get us out of our diesel cars and into more environmentally-friendly electric and hybrid vehicles. We tend to think of this as a modern problem, due to our disregard in the past. However, even back in the seventies manufacturers, including Volvo Cars, were looking for ways to decrease harmful pollutants from our vehicles.
Stephen Wallman, a Volvo Cars environmental expert, developed the Lambda Sond, a device that when combined with a three-way catalytic converter would reduce 90 per cent of the harmful exhaust gases in Volvo Cars. This small device, only around the size of a finger, monitors the percentage of oxygen present in exhaust gases. This information is transmitted to the ECU which adjusts the air and fuel mixture to ensure the cleanest and most efficient combustion is achieved under all conditions.
It was first introduced in the Volvo 244 and just like the three-point seatbelt was soon adopted by other car manufacturers. It has proved so successful that the principles employed have remained the same in many modern cars. It has helped clean up the air, to ensure the air is safer to breathe for everyone.
Producing more environmentally friendly cars is an area that Volvo Cars continues to innovate in having already announced their aim for fully electric cars to make up 50 per cent of its sales by 2025.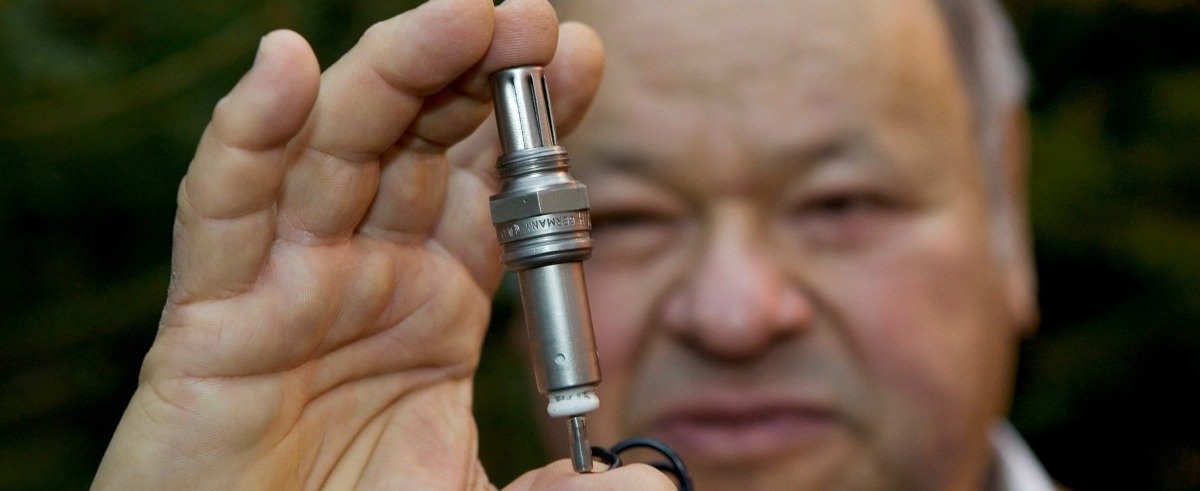 Side Impact Protection System (SIPS)
SIPS is a vital development as the sides of the car are often the cars weakest point. While the likelihood of a side-impact crash is lower than a front or rear-end crash, it can often lead to increased injury.
As a result, SIPS was introduced in 1991 and has become standard on every Volvo vehicle produced since. The idea behind SIPS was to reinforce the side of the vehicle to increase the protection in the event of a side-impact crash.
In Volvo cars, SIPS includes a reinforced lower sill, a robust b-pillar and energy-absorbing honeycomb materials inside the doors. This helps to distribute the energy in a side collision across the whole side of the car rather than focusing it on just the b-pillar. The driver and front passenger seats are mounted on transverse steel rails which can absorb more energy in the event of a crash. While diagonal struts of high-strength steel offer protection if the car is hit by a larger vehicle.
The Volvo SIPS system was followed up in 1994 with the Volvo's first side-impact airbags to provide more all-around protection for the driver and any passengers.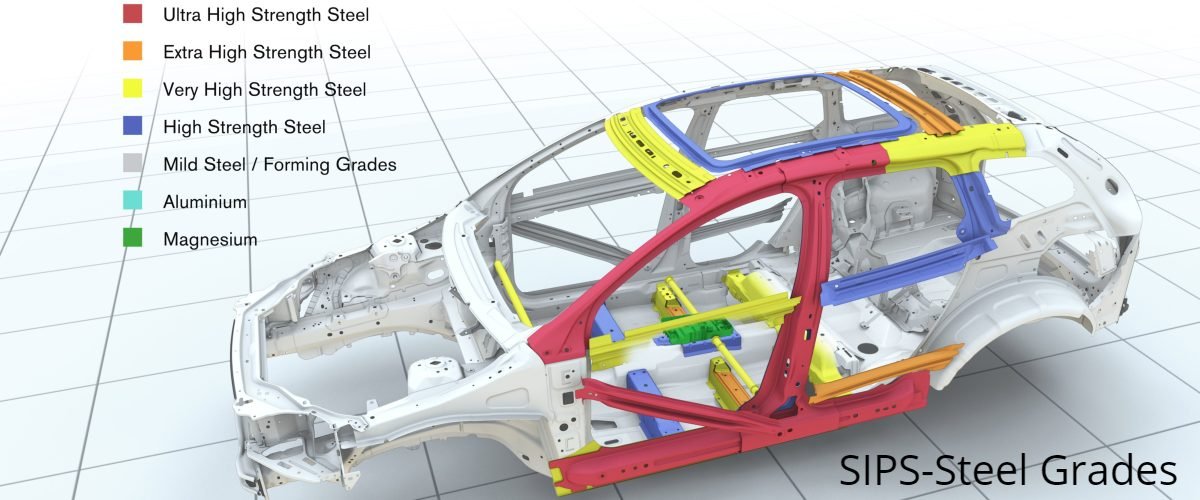 Rear-Facing Child Seat
Volvo Cars has always been keen to ensure that everyone on board is kept safe, which is why way back in the sixties they were one of the manufacturers at the fore of child seat development.
Taking inspiration from space rocket seats which laid astronauts on their back to reduce the chance of injury, the marque has advocated rear-facing travel for babies and young children since it started developing child seats.
The first step Volvo Cars took to improve child safety in cars was a special accessory, released for the Volvo Amazon in 1967, which could transform the front passenger seat into a rear-facing child seat. This was replaced in 1972 by a proper rear-facing child seat produced alongside Professor Bertil Aldman, a former Doctor, who understood the importance of reducing the impact to a child's head and neck. Innovation in child seats has continued, with Volvo Cars developing a full range of their own child seats designed for use from birth right up until 12 years of age.
Sweden has been quick to accept the safety benefits of keeping children rear-facing for longer, with the majority of Swedish children staying in rear-facing child-seats until they are six. However, in the UK, the idea of keeping a child rear-facing is still relatively new. Legislation introduced in 2018 stated babies must be kept rear-facing until they are 15-months of age. However, guidelines recommend maintaining children in a rear-facing position until at least four.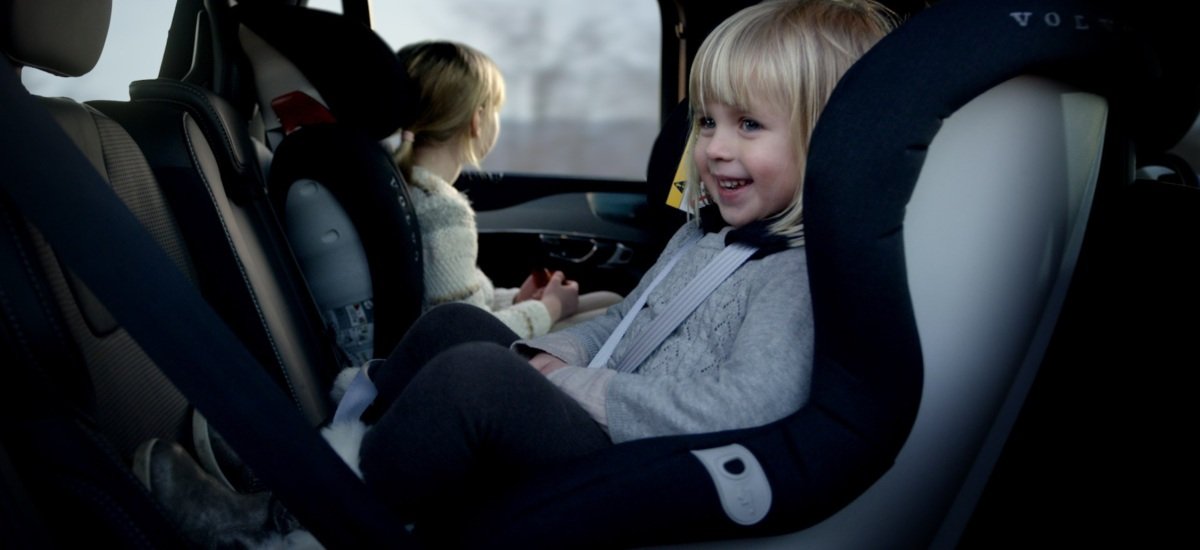 Volvo Cars Safety – Driver Assistance Systems
Volvo Cars is also leading the way when it comes to advanced driver assistance systems which are designed to prevent a collision occurring in the first place.
Blind Spot Information System (BLIS)
BLIS utilises a range of cameras and radars to watch for vehicles alongside and offset to the rear of the car, i.e. the car's blind spot. When a car enters the blind spot, a warning lamp comes on in the door mirror giving the driver extra time to react appropriately.

City Safety
City safety was developed as research found that 75% of reported collisions take place at speeds of just up to 18mph. Furthermore, in 50% of rear-end collisions, the driver behind hadn't braked at all.
To prevent this, Volvo Cars has developed a system in which the car can brake for you in emergency situations. Lasers constantly monitor whether a collision with a car in front is likely to occur and if the driver doesn't react in time, the car will brake automatically.
Volvo Cars and Land Rover are currently the only car manufacturers who fit an autonomous braking system as standard to 100% of their vehicles.
Pedestrian Detection with full auto brake
City Safety was further developed to create a system that would also help to protect pedestrians. Pedestrian Detection with full auto brake utilises advanced radar and camera which are capable of spotting if someone steps out in front of the car and if a collision is likely can apply the brakes automatically. It's a pretty huge step forward in terms of safety as; in Europe 14% of all traffic fatalities are pedestrians.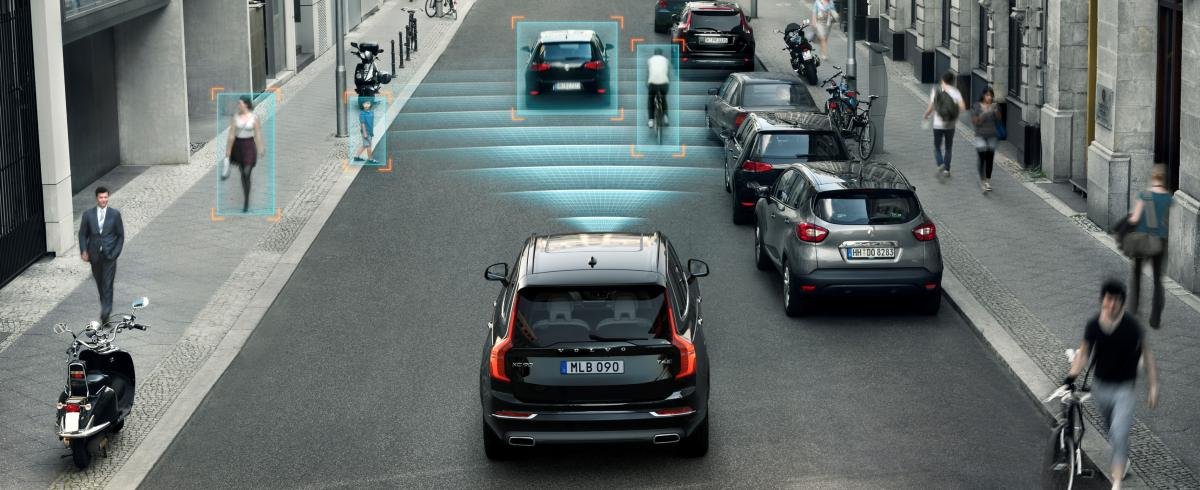 Safety Going Forwards
Volvo Cars is continually looking to innovate, and a key area of innovation has and always will be car safety. Their Vision 2020 project lays out a desire to ensure that no-one should be killed or seriously injured in a new Volvo car by 2020. Given that the Volvo XC90 has an unprecedented record for safety in the UK, with no recorded fatalities or serious injuries of the driver or passengers since records began back in 2004, it looks like it could be well on their way to achieving the goal.
If safety is one of your top priorities when it comes to buying a car then why not take a look at the full Volvo range? Not only are all Volvo Cars incredibly safe they have a distinct sophisticated Swedish style and are brimming with practicality, so are sure to delight everyone on board.