A week on from the government's announcement that a new strategy will be introduced for the UK to become completely net-zero by 2050, we take a look a closer look at what this could mean for the future of the automotive industry.
In an aim to reduce greenhouse gas emissions, the Net Zero Strategy report summarises how the UK will reach the government's target to achieve net-zero emissions by 2050.
The new plan outlined measures to transition to a greener and more sustainable future – consisting of commitments, investment and legislation across the economy. The government pledges that "every place in the UK" will have its own net-zero-emission transport network before 2050.
To list a few, the key commitments declared by the Government stated:
End the sale of new petrol and diesel cars and vans from 2030; from 2035, all new cars and vans must be zero-emission at the tailpipe.
Introduce a zero-emission vehicle mandate setting targets for a percentage of manufacturers' new car and van sales to be zero-emission each year from 2024.
Ensure the UK's charging infrastructure network is reliable, accessible, and meets the demands of all motorists. Later this year, we will publish an EV infrastructure strategy, setting out our vision for infrastructure rollout, and roles for the public and private sectors in achieving it.
Building on the £1.9 billion from Spending Review 2020, the Government has committed an additional £620 million to support the transition to electric vehicles. The funding will support the rollout of charging infrastructure, with a particular focus on local on-street residential charging and targeted plug-in vehicle grants.
Build a globally competitive zero-emission vehicle supply chain and ensure our automotive sector is at the forefront of the transition to net-zero.
Lead by example with 25% of the government car fleet ultra-low emission by December 2022 and all the government car and van fleet zero emission by 2027.
A deeper look:
It is a lot to take in, but we're here to make things easier – so let's explain the main matters that may affect you as a driver and car buyer.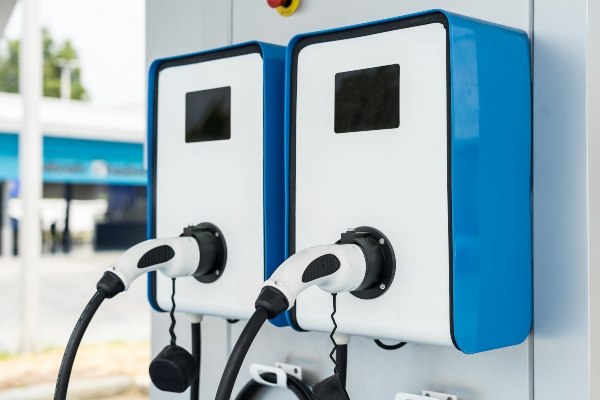 Firstly, the government will contribute £620 million in aid of EV grants to car production and infrastructure such as charging points more accessible. Ensuring drivers can access EV charging points easier will definitely be a more appealing part of the process, further encouraging the changeover for UK motorists.
A significant change mentioned is the type of cars manufacturers will have to produce. The government are providing a £350 million boost to support electrifying the UK's vehicles and supply chains, whilst previously announcing a ban on the sale of all new non-zero-emission cars (ZEV) from 2030 onwards. There will be the exception of a limited amount of hybrids; however, further details are to be announced which brands and models will fall into this category. To encourage manufacturers to get on board, if these targets are met, they will receive credits that could be used to reduce car prices.
The new ZEV mandate will speed up this transition by forcing car firms to make EVs account for a significant part of their fleet. On the one hand, this means the production of combustion engine cars will have to stop by 2030; despite this, consumers could see a benefit from an increased amount of choice EVs and Hybrid cars.
According to Boris Johnson: "in 2050, we will still be driving cars, flying planes and heating our homes, but our cars will be electric gliding silently around our cities, our planes will be zero-emission allowing us to fly guilt-free, and our homes will be heated by cheap reliable power drawn from the winds of the North Sea."
What car's qualify as a zero-emission vehicle, and what will happen to your existing car?
The cars that do not emit tailpipe emissions and don't use fossil fuels – are ZEVs. Previously, from already discussing the motorways that had been reduced to 60mph in order to reduce high levels of air pollutions, it would seem the new mandate provides new leverage for EVs and hybrids.
This new strategy, however, could see the decrease in the production of spare parts for regular combustion engines, so any motorist who hasn't purchased an EV or hybrid vehicle may find repairs more expensive than ever before – enforcing the importance of making the changeover to an electrified car.
More details are to come when the Government meet for the UN COP26 climate summit in late October, but the crucial takeaway from this information is to start seeking out more information about how you could make the process over to an EV or hybrid vehicle. This change will be benefit motorists by ensuring they are ready to contribute to the global efforts of being more eco-friendly.
---
Want to find out what our top EVs and Hybrids are? Make sure to check out our blog pieces by clicking the links below.