With 2030 as a major target for car manufacturers to go greener in the UK, Toyota and Lexus are not holding back as announce 15 new electric cars in their line-up.
Toyota president Akio Toyoda, also president of luxury sister division Lexus, revealed the incredibly diverse concepts for 15 EVs joining both of the manufacturers.
In the detailed plan, Mr Toyoda also announced the two firms will launch a total of 30 battery EVs by 2030.
A Greener Fleet
Unveiled to the public, the 15 EVs include Toyota's first innovative bZ4X SUV and a range of new commercial vehicles, off-roaders and a Lexus LFA-inspired supercar.

Setting themselves a huge task at hand, the two firms have revealed they are aiming to sell 3.5 million battery-electric cars by 2030 in the hope "to reduce emissions as much as possible, as soon as possible", claims Mr Toyoda.
To expand its options for drivers in carbon-neutral vehicles to help run on cleaner energy, the company has already increased its investment in battery development by ¥500 billion (£3.3bn) to ¥2 trillion (£13.3bn).
Mr Toyoda has said he will achieve carbon neutrality by 2035. With the difference between carbon-neutral and carbon-reducing vehicles, the source of the energy used to run the company's EVs is one of the most significant reasons for the strategy.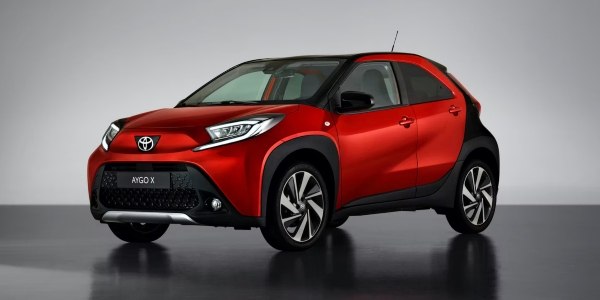 Toyota Electric Line-Up
The new concepts include four cars in the bZ-series – models that are set to be more affordable EVs. The previously announced compact Bz4X SUV has a stylish roofline that ties parallels with the manufacturer's existing C-HR hybrid SUV, reinventing it for the electric era.
Alongside the compact SUV, a bZ mid-size saloon will be joining the line, with a larger bZ SUV concept being available with three rows of seats – rounding off Toyota's new bZ-branded models.
Meanwhile, next on the list is the urban crossover, Toyota Aygo X (pronounced Aygo 'Cross'), which will be available by the end of spring 2022. This all-new city car promises to bring something unique to the A-segment market with its compact SUV-esque styling and retractable canvas roof. Not only does the Aygo X look great, but it was designed for economical performance by having a lower body weight to help deliver better fuel economy.
Further details have yet to be revealed from Toyota about further concepts, although Mr Toyoda stated the firm aims to deliver EVs for everyone and that "the future is by no means far away; most are models coming out in the next few years".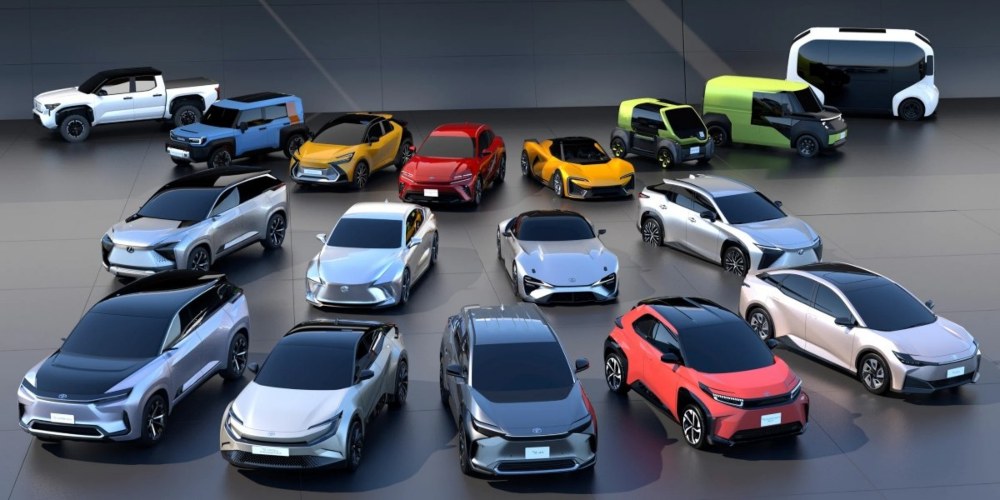 A Look at Lexus
Sister manufacturer Lexus will launch three new EV models, including its first bespoke RZ crossover in 2022, using the same e-TNGA architecture as the Toyota bZ4X.
Mr Toyoda disclosed a new "sports battery EV" concept, which the model is set to achieve a target of 0-62mph in "the low two-second range".
The luxury brand will bring a full range of EVs, which looks to include a full-sized SUV similar to the RX, an IS-sized saloon and a dedicated supercar.

Again, not many details have been revealed about the rest of the Lexus EV concepts, but Stoneacre will bring you more as they become available.
---
Excited about the new EV coming from Toyota and Lexus? We certainly are!
As we wait for more to be revealed, check out our current range of Toyota and Lexus cars available.