There's more choice than ever before when it comes to selecting a new vehicle. But with options from saloons and SUVs to hatchbacks and estates, discovering the best type of car to suit your driving requirements can be tricky. In this guide, we aim to demystify the difference between some of the most common car types, to give you the insight you need when choosing a new vehicle.
The most common car types
In this article, we will be looking at some of the most common car types including saloons, hatchbacks, SUVs and estates. These are by no means the only car types available in the UK but are some of the most popular.
Saloons
The standard definition of a saloon is a car with a closed body and a closed boot separated from the seating compartment. The typical three-section system consists of a front section containing the engine, the middle compartment, for passengers and the rear section offering boot storage.
However, within this basic framework, manufacturers offer distinctive variations to ensure wide-appeal. So whether you're looking for a family-friendly model or something with more luxury appeal, the saloon could be a perfect choice.
The history of the saloon
The word Saloon comes from the French word 'salon' which means a large room. This was first adopted and adapted to 'saloon' by the railways to refer to the large passenger car on trains. So when automotive production began to take off, it's no wonder the word was pinched again to describe large enclosed passenger cars.
American refer to saloon cars as sedans, which comes from the enclosed sedan chair. The first car referred to as a Sedan in America was the Ohio-built 1911 Speedwell, which was an enclosed two-door model.
Since its introduction, the saloon car has been associated with luxury and prestige. Models today still often offer more extensive equipment and luxury finishes than in other car classes. Despite decades as the best-selling car models, the saloon cars popularity is currently fading, however, saloon models still in production are arguably some of the most exquisite cars on the market.

Benefits of Saloon Cars
Nowadays, the saloon's popularity has waned slightly due to the growing demand for SUVs. However, there are still some exceptional options available which offer the following benefits;
They have a longer wheelbase than many hatchbacks, so passengers get more space, especially those in the rear
Saloon cars offer better road handling and more controlled body lean than an SUV which enables more dynamic driving
They also weigh less than many SUVs meaning you get better acceleration and better fuel economy
Since they are now less popular, you are more likely to stand out if you invest in a saloon
Saloon Stats
The Ford Mondeo is one of Britain's bestselling saloon models and over 4.5 million units have been sold worldwide
Due to wane in popularity, in 2019, just 8,000 luxury saloons sold in Britain
The Alfa Romeo Giulia Quadrifoglio is a potent saloon which showcases what the class has to offer thanks to its Ferrari-derived 503bhp twin-turbocharged V6
Hatchbacks
The hatchback is defined as a vehicle that opens from the rear via an upward swinging door. As the boot opening is classed as a 'door' the hatch is available in both three and five-door variants.
Unlike a saloon which has distinct passenger and storage spaces, a hatchback has a two-box design with shared volume for cargo and passengers. One of the benefits of the two-box design is that it allows you to increase boot capacity by folding down the rear passenger seats.
There are now a huge variety of hatchbacks available, from sporty models to small and compact options. So no matter what your requirements, there is likely to be a hatch to suit your driving needs.
History of the hatchback
It is thought that Citroen produced the first production hatchback in 1938, the Citroen 11CV Commerciale. The 11CV came with a two-piece tailgate with the top portion hinged on the roof level and the bottom-hinged below. Production of this model ceased during World War Two, and when it restarted it featured a one-piece design attached at the roof.
Since then, the hatchback has grown in popularity with most car manufacturers offering at least one hatchback in their range. Hatchbacks continue to feature in the UK's bestselling list with the Ford Fiesta, Ford Focus, Volkswagen Golf, Vauxhall Astra and Vauxhall Corsa all longstanding competitors of the top few spots.
Easy to drive, compact and affordable to run, it is easy to see why hatchbacks have such enduring appeal across a wide spectrum of buyers.
Benefits of hatchbacks
Compact dimensions ensure they are a doddle to drive, particularly when it comes to parking
Affordable to run, with low fuel, tax and insurance costs
Many hatchbacks offer enough space for families making them practical for day-to-day driving
Did you know?
The Renault 4 was the first hatchback to be mass-produced in 1961 with more than eight million units built until production ceased in 1992.
In 1965, MG released the MGB-GT, the first sports car hatchback, paving the way for the sportier variants available from many manufacturers today.
The 1970s saw a growing demand for compact hatchbacks on the European market with popular models including the Austin Maestro, Renault 5 and Austin Maxi.
The Ford Fiesta hatchback has been the UK's bestselling car since 2009.
Sports Utility Vehicles (SUVs)
The definition of the SUV is trickier given that it has experienced the greatest changes of any car type in this list. Initially, as the name suggests, the SUV started as a practical model designed for utilitarian use, primarily for military use. However, nowadays the SUV nomenclature refers to tall, boxy cars with an elevated seating position, more ground clearance and a flip-up rear hatch door. SUVs are now as common in towns and cities as they are in more rural areas.
Despite undergoing many changes over the years, some SUVs still offer the practicality of all-wheel drive and are capable more rugged off-road adventures.
History of the SUV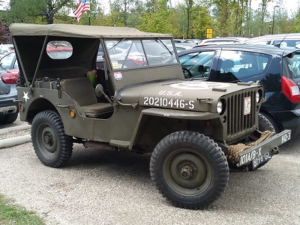 Arguably, one of the most fascinated beginnings, the SUV started in response to requests from the American government for a vehicle that could transport both cargo and soldiers across challenging terrains. Willy's came up with the goods, producing the MB Jeep and so our love affair with the SUV began.
Not to be outdone, Britain responded with their own 'SUV' the Land Rover Defender, which was officially launched in April 1948. Aimed at farmers looking for a vehicle capable of tackling on and off-road terrain it was an instant hit. To this day it is one of the most successful models of all time, remaining in production for 68 years and selling over two million units.
However, it was in the 1990s that the fate of the SUV began to change. Instead of being the preserve of farmers and those living rurally, the SUV began to gain popularity among city dwellers. With the high-ride position and large cab exuding a sense of prestige, the SUV became the model to own.
As their popularity continued to increase, car manufacturers took note and began to make the most of this growing trend, by producing smaller, more city-friendly models in the 2000s. The trend continues to grow from strength to strength with compact crossover SUVs making up a large proportion of the UK car market.
Benefits of SUVs
So why should you bother with an SUV? Here we list some of the main benefits of owning an SUV:
They offer greater on-board space means, with some models coming with the choice of seven seats improving flexibility further
The raised driving position improves your view of the road ahead
The availability of four-wheel-drive on some models means you have greater freedom for adventures
Fun Facts about SUVs
SUV sales made up 4.5 per cent of new registrations in 2000, but by 2013 this has grown to 11 per cent according to SMMT
The Nissan Juke was one of the models to spark the craze for sub-compact SUVs, initially unveiled at the 2010 Geneva Motor Show its unprecedented success made other car manufacturers take note.
The Tesla Model X (a fully electric SUV) is currently the quickest SUV with a 0-60mph time of just 2.7 seconds
Estates
Estate cars essentially have a two-box design similar to a hatchback like but offer additional rear space for greater practicality. The hatchback like rear allows you to join up rear passenger and boot space to enable you to carry larger, bulkier items.
History of Estate Cars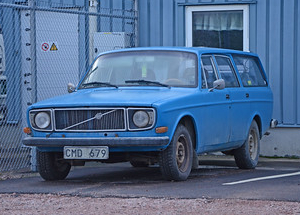 In Britain, the estate car was first known as a 'shooting brake' as it was specifically designed to offer the space to carry a choice of shotguns. Originating around 1910, the Shooting brake was a popular choice for the upper classes looking to escape London and enjoy country pursuits at a country estate.
Between the World Wars, the nickname 'estate' became established as the gentry began referring to the car by where it was taking, i.e. to their estate.
The term Shooting Brake now almost exclusively describes sporty estate models, which generally have sleeker lines and more potent performance than standard estates.
Benefits of Estate Cars
Like with saloon cars Americans have their own term for estates. Americans refer to them as Stationwagons, which was the term originally used to describe vehicles collecting passengers and luggage from railway stations. Initially, these were custom-built adaptations, however, in 1923 the Star Model C was the first purpose-built Stationwagon.
Estate cars offer consumers numerous benefits including:
A large and versatile load capacity gives you room to carry a multitude of luggage, so you never have to leave anything behind
They are more aerodynamic than higher SUVs so likely to have lower fuel costs
Estate cars offer good driveability with limited body lean through corners

Interesting facts about estate cars
The first estate cars had a wood body but by the 1950s most came with an all-steel body
The Volvo 145 released in 1967 became iconic for its near-vertical tailgate which went on to become a standard design function on many other estates.
Today, some of the most popular hatchbacks are now available in estate form, allowing people to access more practicality within a familiar package.
The right car type for you
We hope this article has made you aware of some of the differences between various car types as well as giving you a brief insight into the origins of some of our most popular models. Let us know your go-to car type in the comments below.