In honour of World Statistics Day on 20th October, we thought we'd take a look at some UK motoring Statistics. To start off we've highlighted some of the top motoring facts in the below infographic.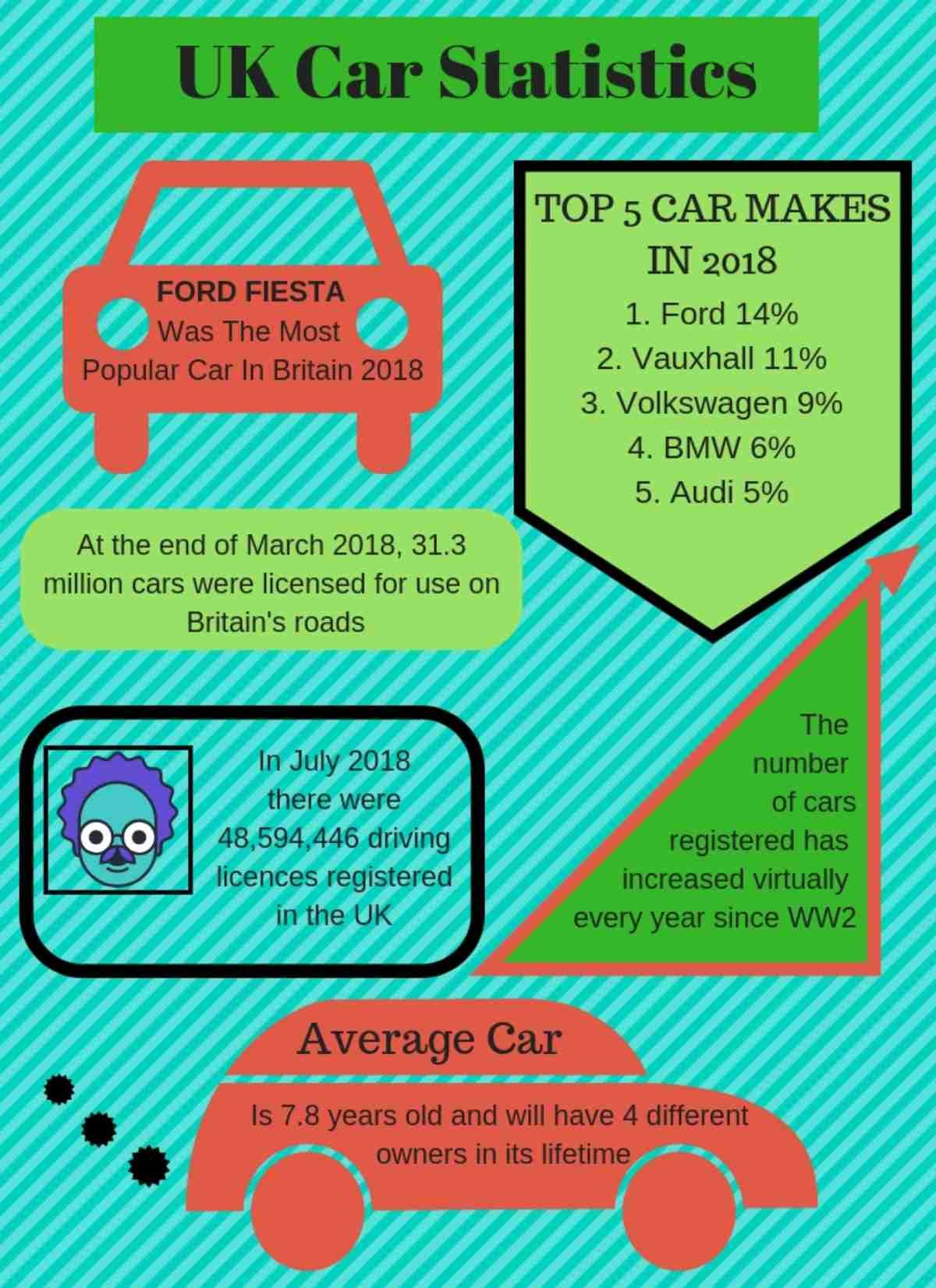 Some interesting facts & stats on the driving test:
– Data from the last three years indicates that men are more likely to pass their driving test than women.
– The UK average pass rate is just 47%.
– The driving test has been compulsory since 1934 and the first person to pass was Mr Beere in 1935.
– Since then 46 million driving tests have been taken.
Sources:
https://www.gov.uk/government/statistics/vehicle-licensing-statistics-january-to-march-2018
https://www.racfoundation.org/motoring-faqs/mobility#a1
https://data.gov.uk/dataset/d0be1ed2-9907-4ec4-b552-c048f6aec16a/gb-driving-licence-data