The Government has announced it will be toughening the restrictions on mobile phone use when driving, as the existing laws offer motorists several loopholes.
Mobile phone use – current legislation
Currently, the law says that motorists can be prosecuted for using a phone behind the wheel if performing interactive communications like making a phone call, texting or using the internet. This means that 'technically' motorists are not in breach of the law if using their phone to take pictures or make a video. This is an argument which has been successfully made in court and highlights just how deficient the current legislation is.
"Using a mobile phone while driving is incredibly dangerous and being distracted at the wheel can change lives forever. Police will take robust action against those using a hand-held mobile phone illegally, and proposals to make the law clearer are welcome."

said Chief constable Anthony Bangham, the lead for roads policing on the National Police Chiefs' Council.

The Department of Transport (DfT) has conducted a review of the law and as a result, plans to initiate a 12-week consultation before introducing tighter restrictions. The president of the AA, Edmund King, welcomed the proposed changes:
"There's no excuse for picking up a mobile phone when driving, so we're pleased this loophole will be closed. Phones do so much more than calls and texts, so it's only right that the law is changed to keep pace with technology. Tweets, TikTok and Instagram snaps can all wait until you park up."
The new law
The Government has indicated that all handheld use of phones will be illegal under new laws. Drivers will face fines of up to £200 and up to six points on their licence (with an automatic driving ban triggered at 12 points).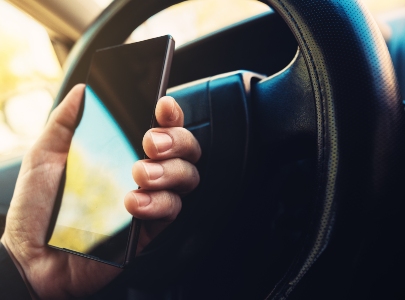 However, hands-free functions will still be allowed, so you will be able to use voice commands while on the move.
You will also be able to use your mobile phone as a satnav as long as you are not physically holding it. Although bear in mind that you can still be prosecuted for driving without care and attention if you try to type directions behind the wheel.
In addition, the Government recognises that mobile phones are frequently used to make contactless payments. As such, exemptions will exist to allow drivers to pay for goods and services from the driver's seat as long as the vehicle is stationary.
Roads Minister, Baroness Vere has announced a 12-week public consultation period will now go ahead. Following this, new laws will be established to toughen up current legislation. With plans for the law to be effective as soon as early 2021. Let us know what you think to the proposed change to the law regarding using a mobile phone when driving in the comments below.