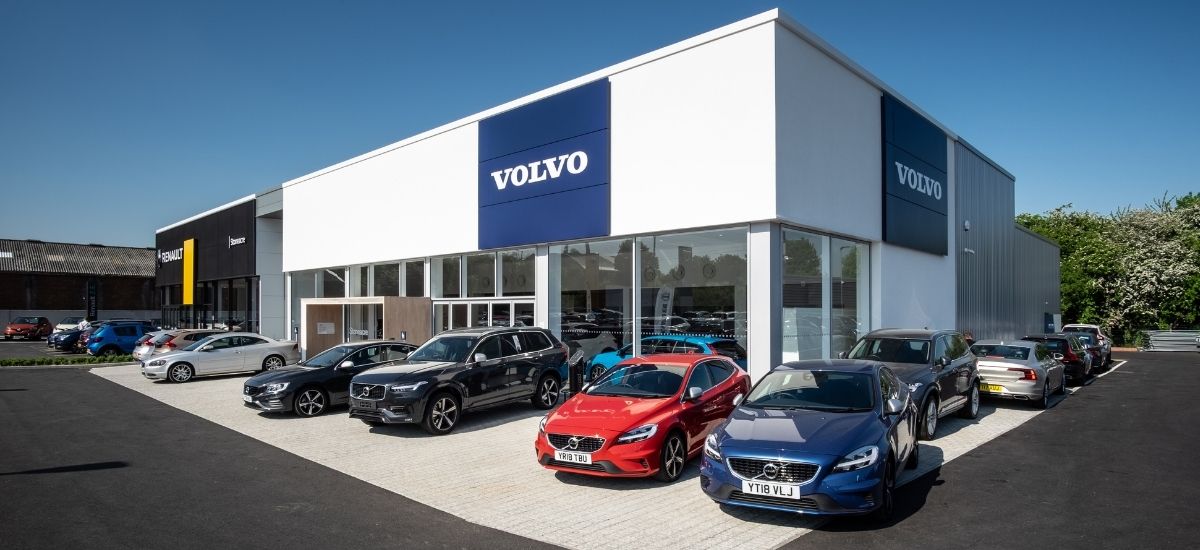 Stoneacre is proud to announce that our Volvo branch in Chesterfield has scooped a regional award at the Volvo Retailer and Approved Bodyshop High Achiever Recognition Awards for all their hard work during 2020.
Volvo has hosted these awards for four years now, with the intention of recognising the high achievements of the manufacturer's approved Bodyshops and their appointed Retailers.
Choosing a winner is no easy feat; since the Retailers and Approved Bodyshops were scored during 2020 against a range of criteria – including performance standards, quality in repairs and the strength of their local working relationship.
Volvo hosted a winner's event on the 3rd of August, which took place at the luxurious Hoar Cross Hotel in Burton on Trent. The awards ceremony brought together the best Volvo Retailers and Approved Bodyshop in the country from each of the eight regions, where all the overall winners were announced during the night.
Steve Plunkett, Volvo body and paint development manager, commented: "Competition was fierce throughout the year with Stoneacre Chesterfield battling it out with other top contenders, before they finished top in their region and we enjoyed presenting them with their regional award on the night."
"It is vitally important that we recognise the valuable work being carried out by our network's Retailer and Bodyshop partners, all of which are an extremely valuable asset to our brand. Their hard work and dedication ensure that a Volvo vehicle undergoing repairs meets our exacting standards and they are crucial in helping us maintain the brand's reputation for safety and service."
We couldn't agree more! It is amazing to see that our branches are being recognised for all their team members continuous hard work each day. Commenting on Stoneacre's success at the Volvo Retailer & Bodyshop awards, Group Bodyshop Manager at Stoneacre, Bob Scholfield, said:
'We are delighted that Stoneacre Chesterfield has been recognised by Volvo for their outstanding service and enduring commitment to providing quality repair services that meet the demanding standards of Volvo Cars. This award is a true reflection of our continued dedication to Volvo and we believe more broadly reflects the skills and experience that we have across Stoneacre Motor Group in our body shop department.'
Stoneacre operates 17 body shop and accident repair centres that cover regions across the Midlands and the North of England, as well as Wrexham in North Wales. Across the network, the department provides dedicated body shop repair services and accident aftercare support, with the capabilities to deal with all aspects of car repairs from accident damage to specialist body shop repairs. They also boast approvals from many of the world's leading car manufacturers thanks to continued investment in training and equipment, which allows repairs to be carried out to meet exacting standards and in compliance with manufacturer warranties.
---
To speak with a member of the accident repair and body shop team about a car repair estimate or a competitive quote, or to find out more about our £250 excess contribution offer, enquire online or call 01405 744196 today.