The cost of living is rising higher and higher as the months go by, which unfortunately doesn't seem to be stopping any time soon. This rise has affected many everyday essentials, even the price of fuelling up a car is becoming a burden.
The thought of looking for a new car during this period we're living in might seem bewildering, but what if that new car is fuel-efficient? Well to help this conundrum, we have put together a list of fuel-efficient cars that might be the perfect run-around you need to keep on the road without the hefty daily running costs.
How to Find a Fuel-Efficient Car:
Petrol, diesel, hybrid or full electric? There are plenty of options in the market, all putting their twist on fuel efficiency. But which is best?
Basically, it's about doing your research and thinking about your circumstances. What's your budget? What size car do you need? How far do you regularly travel?
Using the smart filters on our website, you can narrow down that search by selecting what type of fuel consumption you desire in your next car and take it from there. If you need any help, our team is available to guide you through your options – so get in touch today!
Our Choices for Fuel Efficiency:
Just to note: when we talk about fuel efficiency, we're talking about the good old MPG (miles per gallon). It measures how far can you get in a car on just a single gallon of fuel (that's around 4.5 litres) and the higher the mpg – the better. This can be anywhere from just 11 miles to, well, that'd give the game of this article away.
The Suzuki Swift is a very identifiable car to everyone, due to its swiftness on the road thanks to the superminis 'Boosterjet' hybrid engine. It's a mild hybrid car, which combines electricity (regenerative braking) and a petrol engine to produce a more economical way to drive.
Since its electric power is 'mild', the car can't run on pure electric power alone, but you still get better economy over a standard petrol engine with the added shove.
---

The Fiesta is Britain's best-selling car for good reasons, especially with its EcoBoost engine.
For those who don't know what the EcoBoost engine is, it's a Hybrid PowerShift with a seven-speed automatic dual-clutch transmission system, helping to reduce CO2 emissions and running costs. Overall, it has a greater number of gear ratios, a low-weight design, and advanced dual-clutch operation – all working to deliver seamless gear changes.
You'll be hard-pushed to find a better all-round supermini for the money as it delivers a more efficient and less demanding drive, particularly in stop-start city traffic.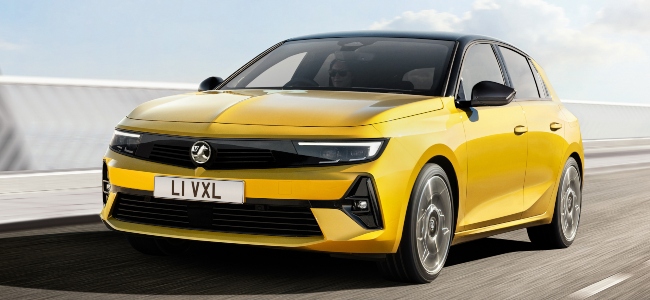 ---
Storm through with a new flame, the latest generation of Vauxhall's family hatchback impresses in several different ways.
The new Vauxhall Astra offers the choice of petrol, diesel and plug-in hybrid so you can pick the one that best suits your budget and driving style.
The hybrid offers the best potential fuel efficiency (if you can plug it in) and make the most of the electric range but there's still a place for diesel engines, especially if you're driving lots of motorway miles.
---
Toyota has been pioneering new technology across all of the brand's models, and the all-new Yaris Cross does not miss out on that.
The crossover version of the regular Yaris, and is available only as a hybrid with one engine option: a 1.5-litre three-cylinder petrol that works with an electric motor to improve performance and efficiency.
The motor gives it plenty of heave and the Yaris Cross will run solely on electric power around town if you're gentle with the accelerator. That makes it quieter than its petrol-only rivals, and indeed easier on fuel.