Find a new Jeep Renegade for sale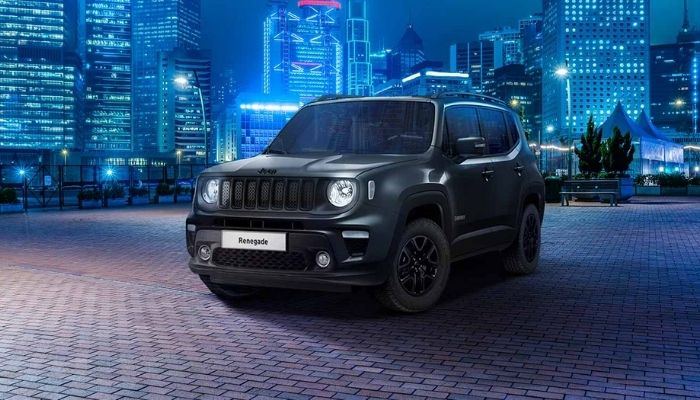 About the New Jeep Renegade
The Jeep Renegade is a bold and distinct looking SUV that seamlessly blends the rugged robust styling of classic Jeep vehicles together with the stylish urban design of a modern crossover. It's an ideal model for those who love to stand out, with all the performance to satisfy the biggest off road enthusiast.
First released in 2014, the new Jeep Renegade marks the latest design with improved aesthetic touches to compliment iconic design features. It's also the most advanced model to date, with a comprehensive suit of safety features and technology that gives the Renegade a serious urban appeal.
It's wonderfully versatile with class-leading off-road performance and 4x4 capabilities that you'd only expect from a Jeep, plus everyday family focused features that prove the Renegade is made for the streets as well as the trails.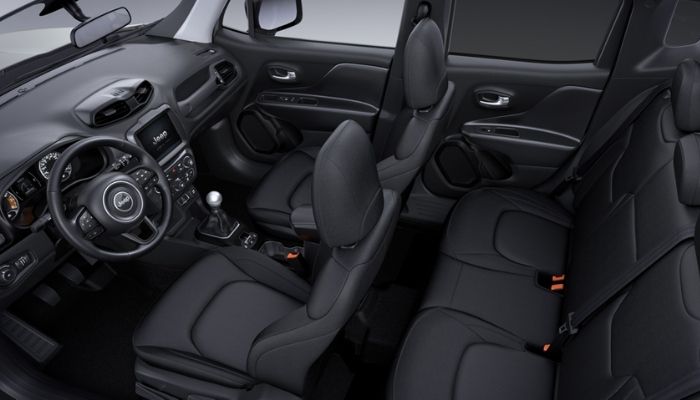 Jeep Renegade Design
The new Jeep Renegade for sale pays tribute to the legendary style of the Jeep Marque. With a seven slot front grille, muscular wheel arches, and robust side mouldings, this proves a rugged and robust Jeep like any other, with all the urban style and sophistication of a modern SUV.
Its bright chrome exhausts and front grille, wide round headlights and new front fascia are stand out features that give the new Renegade its undeniable kerb appeal. Special edition designs like the Night Eagle II are stand out models for their aggressive and assertive styling that will turn heads time and time again.
The interior is designed to provide refined comfort and sophistication, while appealing to your sense of adventure with anodized materials, ergonomic seating and accessory options for style and practicality.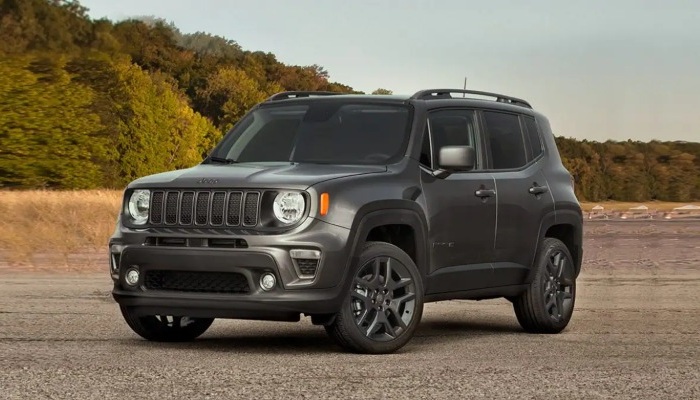 Jeep Renegade Safety
The new Jeep Renegade has an overall safety rating of 5 out of 5 stars with Euro NCAP.
This all-new, off-roader has a suitable amount of safety features. With useful components like electronic stability and ABS traction control, the new Jeep Renegade really does live up to its SUV status.
The hill start assist is a excellent feature for drivers venturing off-road, with a great amount of control on hill slopes and steeper climbs. Some higher trims are also accompanied with emergency brake assistance, for if you have to stop in a hurry.
Couple this with the standard safety features; driver/passenger airbags; height-adjustable front seatbelts; and the all-new Jeep Renegade ensures a safe and unshakable journey.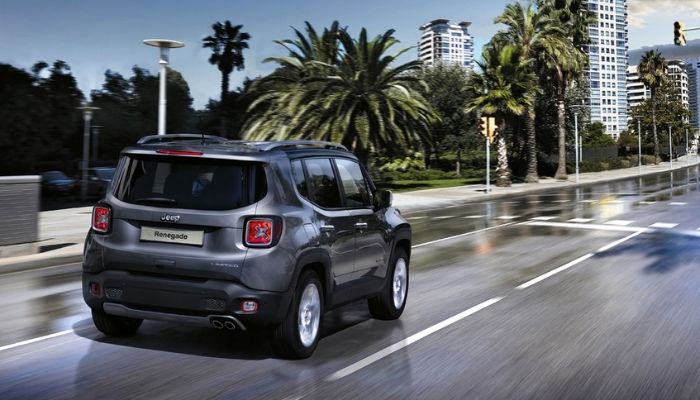 Jeep Renegade Performance
With outstanding handling, power, traction and fording capabilities, the Renegade personifies the hallmarks of Jeep performance. It's a true crossover SUV, the dynamic capabilities on and off road. You can face the toughest journeys and the easiest routes in the Jeep Renegade, with all round brilliant performance no matter where you're going.
Featuring the all-new range of Jeep engines, the Renegade is more efficient, powerful and responsive than ever before. It's available with the all-new range of Jeep petrol engines and redesigned diesel engines for greater efficiency and sustainability.
A six-speed dual clutch gearbox combines the benefits of a manual gearbox with an automatic transmission for optimal performance, comfort and handling. At its best the new Jeep Renegade can return 50mpg and hit top speeds of 120+mph,
Discover all the latest deals, special offers and manufacturer promotions available on the new Jeep Renegade at Stoneacre. We have the full range of models for sale, including the Jeep Renegade Limited, Jeep Renegade Night Eagle, and Jeep Renegade Trailhawk.
With the latest manufacturer offers and promotions to take advantage of, we can help you find a new Jeep Renegade model with a finance option to suit you and your budget.
You can also part exchange your current vehicle with us at Stoneacre and contribute the value towards the deposit or cost of a new Jeep Renegade. Take a look at our free online car valuation tool to find out how much you can save.
Contact us online or over the phone to discover the latest Jeep Renegade deals at Stoneacre. If you've seen a specific model you're interested in, enquire online and we'll soon get back in touch to discuss further what you're looking for and are interested in.
Representative Example
Amount of credit
£17,608.64
Fixed Interest per annum
4.67%
Total Charge for credit
£3,825.35
Option fee (included in total charge for credit)
£399.00
Total Amount Payable (Incl. Deposit)
£21,433.99
We are a credit broker and a lender. We can introduce you to a limited number of lenders and their finance products. We will provide details of products available, but no advice or recommendation will be made. You must decide whether the finance product is right for you. We do not charge you a fee for our services. Lenders may pay commission to us (either a fixed fee or a fixed percentage of the amount you borrow) for introducing you to them, this may be calculated in reference to a variable factor such as (but not limited to) the vehicle age, your credit score and the amount you are borrowing. Different lenders may pay different commissions for such introductions.