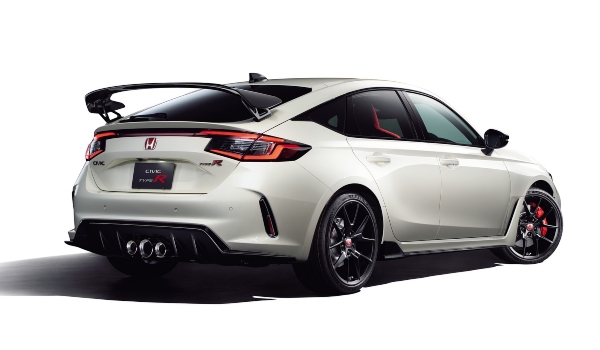 Get ready Honda Civic fans, because the first look of the 2023 refreshed Honda Civic Type R hot hatch is here and it's as exciting as expected.
Entering its sixth generation, the Civic Type R has a redesigned bodywork, important mechanical upgrades, as well as improved aerodynamics.
Fast and Furious Upgrades
The news came last week that the new Honda Civic Type R will encapsulate an evolved version of the 2.0-litre turbocharged 17YM engine that has been seen in the previous vehicle, alongside an upgraded six-speed manual gearbox.
Key to mention is that Honda's 'mainstream' models have already gone hybrid-only in Europe, and this is likely to be the last pure internal combustion engine car the brand ever launches here.
The uprated engine, which acquires a revised turbocharger and new compact housing, is the strongest VTEC turbo yet and it helps to deliver the fastest, most addictive yet secure and rewarding drive in Type R history.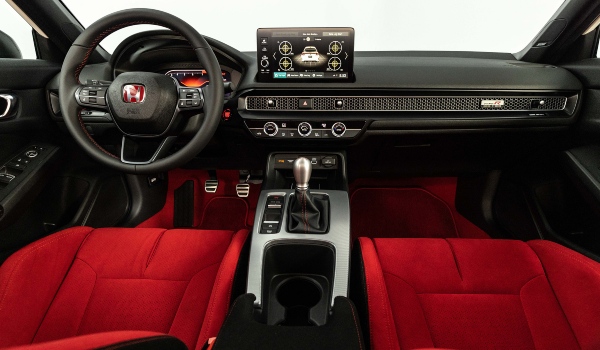 (For readers who aren't sure what the VTEC Turbo is, it uses direct injection technology to inject fuel directly into the cylinders, lowering the temperature within the cylinders by the gasoline's vaporisation heat. High tumble intake ports that strengthen intake airflow, and tumble flow maintaining pistons, allow fuel to be quickly and efficiently burned.)
Electrifying Exterior
For exterior upgrades, a resin plastic boot lid and an aluminium bonnet help to save weight, while the platform delivers a 35mm longer wheelbase over the previous Type R and has 38% better structural rigidity. Accompanied by a large rear wing, a larger lower grille, added front bumper air vents and a revised bonnet to improve airflow to the engine.
The improved camber rigidity improves the front-end responsiveness, which has been increased by 16%, thanks to the revised suspension geometry and wider 265-section, 19-inch Michelin Sport 4S tyres (playing an essential part in the Type R upgrades). This is to improve the chassis rigidity and handling performance, in conjunction with the updated steering and suspension – all for a more engaging and confident drive performance.
Not to forget the upgraded exhaust system with improved back pressure to deliver a faster turbo response, plus the newly developed brakes that come with enhanced temperature control and air cooling with vents behind the front wheel that contributes to reducing the air pressure in the wheel arches.
Sporty Interior for Honda Civic Type R
Taking a look inside, the new Honda Civic Type R continues its sporty character with a red Type R trim, sports seats designed for both road and track and suede-effect upholstery. Additionally, it features a 10.2in touchscreen and bespoke digital cockpit.
---
No performance details have been announced yet, and neither has pricing – but what we do know is this hot hatch will be due to come on sale in 2023, so make sure to keep an eye out for more details here.
Love it as much as we do? Let us know in the comments, or get in touch with us through our socials!