The new Nissan logo aims to connect past and present. Staying true to its heritage while offering a fresh approach, it strikes the right balance as Nissan continues to evolve.
A futuristic rebrand
We live in a more connected world, and now car manufacturers exist as much in a digital as a physical presence. The majority of people research online before visiting a branch to see the model in the flesh. So now more than ever, it is essential that the logo makes the right impression no matter how we view it.
For the past 20 years, the Nissan logo has stood for the philosophy and belief of its founder, Yoshisuke Aikawa. His words roughly translate as 'If you have a strong belief, it penetrates even the sun.'
Nissan keeps this essence alive while reflecting the changes that have occurred in the past two decades. Ensuring it is ready for its next chapter, the new Nissan logo offers a more refined, familiar and digitally-friendly logo.

New Nissan logo beginnings
Work on the new Nissan logo started in the summer of 2017. Nissan Vice President, Alfonso Albaisa, began to study potential changes. He put together a design team led by Tsutomu Matsuo, deputy general manager of Nissan's advanced design department, and requested the team focus on something 'thin, light and flexible.'
Over the following two years, the design team created several iterations, finally coming up with the new Nissan logo. The design process involved many considerations, including how the logo appears on paper, what it looks like digitally across websites and its appearance physically on different Nissan models.
There was also Nissan's push for electrification of its vehicles to consider, with the team deciding early on the logo should be illuminated on upcoming electric models. The need for illumination brought new technical challenges. The designers had to gauge the right thickness of the logo to ensure when lit it is crisp and clear. It also had to meet different government regulations for illuminated elements on electric vehicles.
To mark the years between old and new logos, the new illuminated version on Nissan's electric models is lit by 20 LEDs.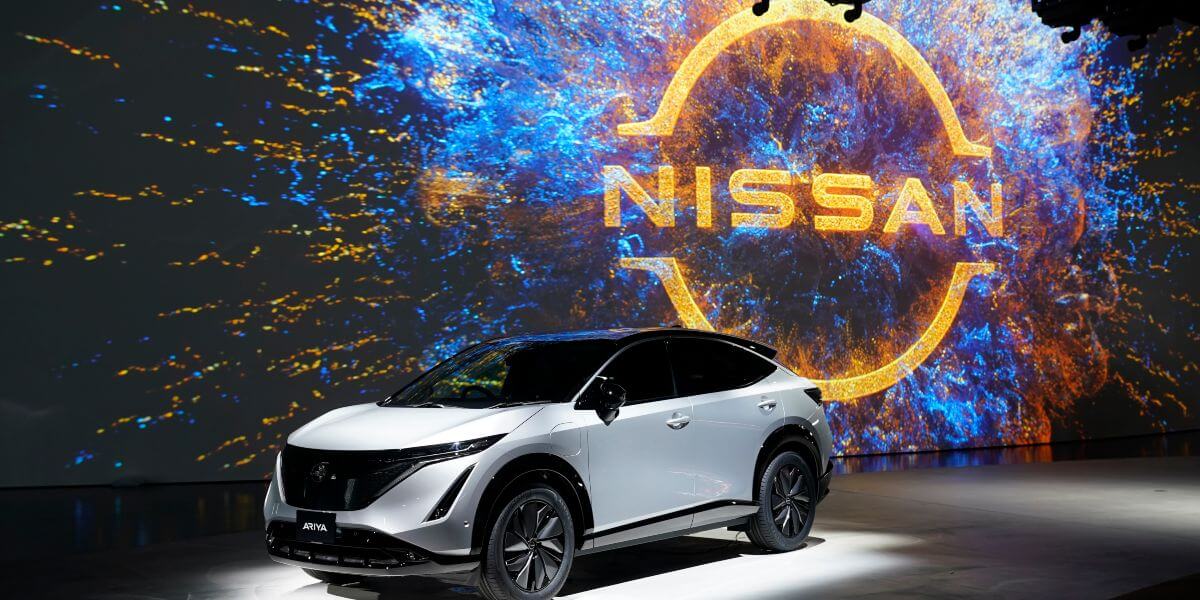 A new era of Nissan
"The new Nissan logo communicates our guiding message, carried over from past iterations: If you have a strong, determined belief, it can even penetrate the sun," said Matsuo. "At Nissan, this strong belief in the power of achievement has never wavered and can be seen in our pioneering efforts in electrification, driver assistance and digital connectivity. Our logo has to convey all of this in just a glance, to show our commitment to our customers, employees and society."
You may have already seen Nissan's new logo, with the company officially releasing it at the beginning of July. The first vehicle featuring the new Nissan logo is the Nissan Ariya, Nissan's first electric vehicle crossover.