About the All-New NX
The striking All-New Lexus NX Plug-In Hybrid is the first plug-in hybrid crossover model to come from the luxury brand. Offering a unique take on lavish motoring, the All-New NX 450h+ delivers on both style and sophistication whilst epitomising the practicality of SUVs.
Offering both Self-Charging and Plug-In Hybrid powertrains, the All-New NX has been developed using Lexus' 15 years of pioneering electrification experience. Presenting impressive yet refined power and acceleration combined with extended range in EV mode for longer journeys. With no sacrifice in boot space or fuel tank capacity, drivers can navigate motorways and country lanes with ease, feeling the sensation of refinement and exhilaration.
After a strong reception in 2021, the latest NX 450h+ received a warm response from the motoring industry, resulting in winning several awards.

Lexus All-New NX Awards:
What Car? Best Plug-in Hybrid
What Car?'s four-star review commends the NX 450h+ as "the best car Lexus has launched for years," highlighting the "impressive pure electric range," "strong performance," and "promise of stellar reliability". It also details the particular appeal for company car drivers who pay benefit-in-kind tax, quoting the seven per cent rating achieved thanks to the model's low CO2 emissions and EV driving capability.
Auto Express Four-out-of-five-star Rating
Awarding a four-out-of-five-star rating in Auto Express, James Brodie praises the Lexus as "efficient, refined, comfortable, practical (and) relaxing to drive," mentioning the size of the high-voltage battery and the role it plays in the NX's "impressive" performance figures. He also highlights interior quality "as plush as you'd expect of the badge" and the "de-cluttered" driver's cockpit, commenting: "It's improvements like these that exemplify the new Lexus attitude." In his verdict he declares the NX to be "efficient, refined, comfortable, practical, relaxing to drive".
Autocar Award
Felix Page, for Autocar, reports: "This is a thoroughly modern and tastefully engineered proposition with its own distinct character… and impressive performance statistics." He adds his voice to praise for the new multimedia platform, its "clean-cut interfaces and slick processing" being "in line with the class best," and commends the PHEV drivetrain as "subtly effective and impressively economical."
How Plug-In Hybrid works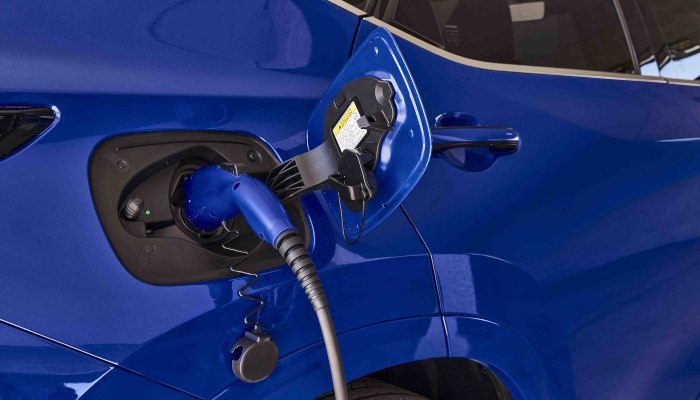 Plug-in hybrids have the largest battery of any hybrid car and have the longest range too. With increased capacity to use electricity, Plug-in hybrids require charging through the National Grid using an external charge point. PHEVs have the best performance of any hybrid car. They typically have an electric range of 30 – 50 miles and a fuel economy upwards of 100mpg.
With a Lexus Plug-In Hybrid, there are two power sources: a combustion petrol engine and a rechargeable electric battery. When charged, it can perform as a pure electric car by selecting EV mode but when the battery gets depleted, it combines petrol with renowned Lexus Self-Charging Hybrid technology for best efficiency. The pack that powers a PHEV car's battery is larger than that in a standard hybrid, giving it the advantage that it can run for longer on pure electric power alone.
The Lexus Hybrid SUV is the halo electrified model to feature a four-cylinder 2.5-litre hybrid engine and a rechargeable lithium-ion battery with 18.1 kWh. It also includes an additional rear electric motor to enable full all-wheel drive.
The plug-in system produces 302bhp, which is expected to provide 0-62mph acceleration in as little as 6secs. The EV driving range for the NX 450h+ Plug-In Hybrid is over 40miles, enabling all-electric driving at speeds up to 83 mph. The NX 450h+ benefits from low BIK taxation while offering the reassurance of self-charging hybrid power when the battery is depleted.
Wall Box Offer
At a basic level, the All-New Lexus NX 450h+ plugs into your normal socket at home to charge it up, or by the use of a Wall Box to provide optimum charging at home. By charging your car at home, or by using the extensive network of stations across the UK, you can drive without using petrol until the battery is depleted. Crucially, the system maintains high efficiency even when the battery is depleted.
Exclusive for Lexus Customers, if they order the NX 450h+ online, they can receive a complimentary wall box including installation. This offer is available on orders placed from 1st September 2021 – 31st March 2022.
Book a Lexus All-New NX 48-Hour Test Drive
Don't miss out on this limited offer from Lexus and order your new All-New NX today.
Want to become one of the first to test-drive the next generation of Lexus? Book in your test drive at one of our Lexus dealers and our dedicated team will assist you to experience the exciting new features that will help you feel more in every moment