The quirkiest car awards of the year, have been announced. That's right, Top Gear has published its Top Gear 2019 Awards. As to be expected from Top Gear their awards are far from normal. Instead of awarding set categories each year, they simply award cars on its merit and make a category to suit.
This, they say, gives them the freedom to honour cars they just love. So it's hardly surprising that many would consider the Top Gear Awards a true celebration of the very best cars on the market.
We're pleased to say some of our favourite makes and models have made the Top Gear Awards 2019 list.
Hot Hatch of the Year – Ford Focus ST
Described by Top Gear as having no weaknesses the Ford Focus ST is ready for anything. The 2.3-litre four-cylinder engine has plenty of oomph when your foot is on the pedal, while the sleek manual transmission delivers smooth and seamless shifts. Powerful brakes, good grip and impressive handling deliver a poised but fun ride-quality.

Muscle Car of the Year – Ford Mustang Shelby GT500
The most powerful and quickest Mustang to date, the Mustang Shelby GT500 blends rip-roaring sports-car performance with its iconic muscle car presence. Designed to set pulses racing from first glance, it's a car you buy with your head, not your heart.

Performance Car of the Year – Renault Megane R.S. Trophy-R
Unlike any other hot hatch currently on the market, the Megane R.S. Trophy-R incorporates a myriad of performance components like carbon fibre wheels and ceramic brakes. You can be sure of a hair-raising drive experience every time you get behind the wheel.

City Car of the Year – Renault Zoe
Renault has revised the Zoe to build upon its growing success. Bringing all-electric motoring to the masses in chic city form there's no wonder the Renault Zoe is becoming increasingly popular. Small and nippy performance and credible mileage capabilities ensure its perfect for life in the city.

Manufacturer of the Year – Renault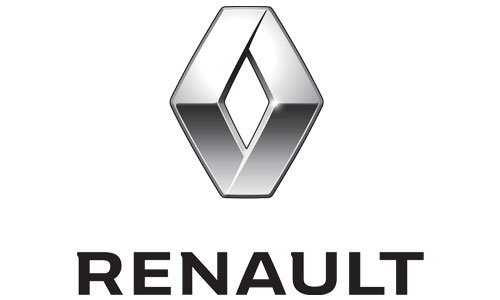 With a couple of Renault's cars receiving individual awards, it is hardly surprising that Top Gear awarded Renault the accolade of Manufacturer of the Year. While they acknowledged Renault's variety of mainstream cars, it was their ability to hit more specific briefs in a unique way, that really made the marque stand out.
Vincent Tourette, Managing Director of Group Renault UK said of the win:
"We are delighted to receive this award from TopGear.com. 2019 has been a fantastic year for Groupe Renault, with the launch of the All-New Renault Captur, New Renault ZOE and the All-New Renault Clio, the latter continuing a 30-year success story for the brand."