I'm not sure whether Santa has begun to fill up his sleigh yet, but he definitely won't have finished loading it full of Christmas goodies. So If you're on the look-out for presents for someone who loves cars and gadgets or just fancy putting an extra treat on your own Christmas list this year and are stuck for ideas then take a look at a few of these little gems I've had a look at. There might just be something you like. I've featured something for the kids and big kids alike and of course, I've thrown in a few daft ideas for good measure.
Personalised number plate

This gift idea is perfect for any youngsters in the household who are starting to take a keen interest in all things motoring, and would look fantastic on the bedroom door of a little car enthusiast. These fun number plates can be personalised to words of your choosing and ordered online in a matter of minutes! A brilliant gift extra for someone to unwrap this Christmas!
Click 'HERE' for more details.
Bacon air freshener
Why not? The fresh smell of bacon simmering through the house is a majestic thing in itself, but when you decide to take that smell on road in your pride and joy it becomes a thing of beauty. You'll be the talk of the street with this car accessory, which can be purchased from Amazon for a paltry £4.99. Make sure you have some actual bacon ready for when you arrive at your destination, this gift can induce serious pig cravings!
Click 'HERE' for more details.
Autoglym Perfect Bodywork and Wheels Gift Collection
These are fantastic for the sort of person that would rather wash their car themselves in -50 degree temperatures rather than take it to the local hand car wash. You cannot go wrong with Autoglym when looking for car care products, great in terms of value for money and a diverse range of products. But please be warned, whoever you purchase this gift for will probably be out on the driveway putting them to good use after their pudding rather than doing the washing up!
Click 'HERE' for more details.
Grippy Pad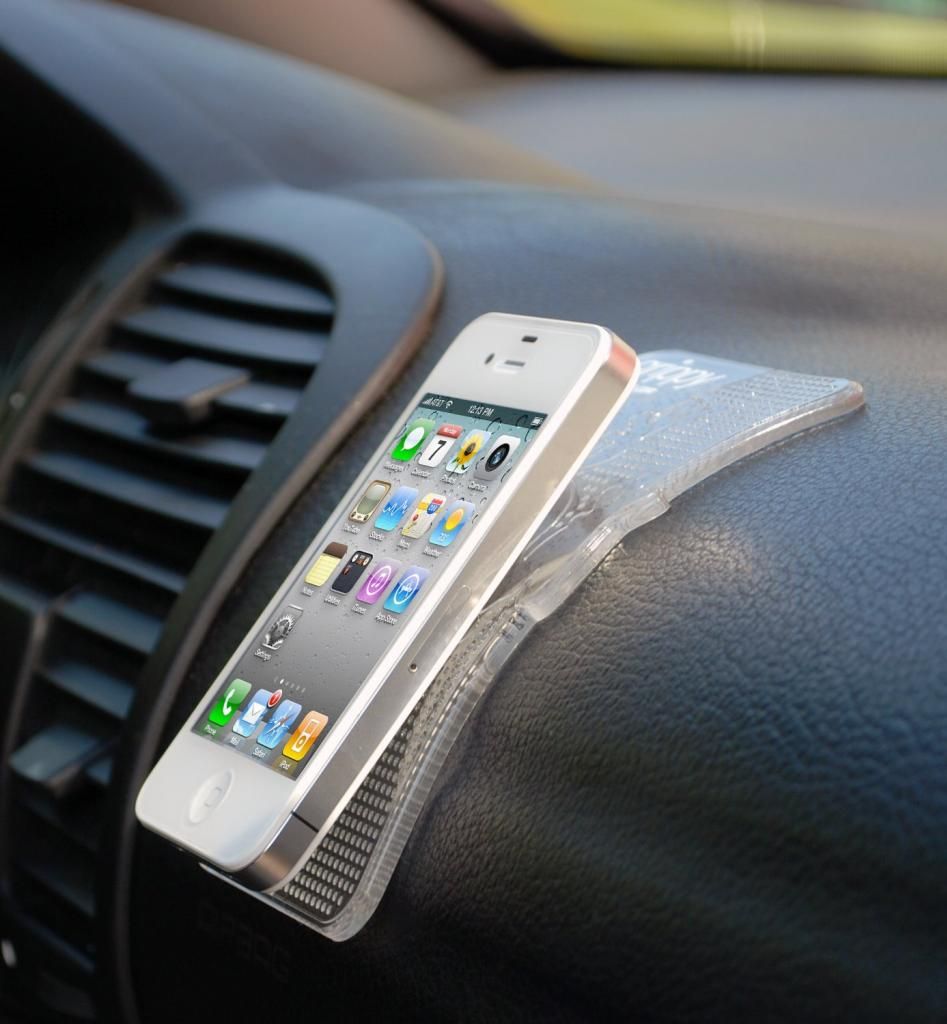 Don't have anywhere in the car to keep your smartphones, iPads and gadgets without having to lock it away in the glove compartment? This item is cheap and functions brilliantly; the Grippy Pad is suitable for vertical and horizontal surfaces and is resistant to high temperatures, sunlight and water to ensure that you can keep your device gripped to your dashboard during journeys, even over the highest of speed bumps!
Click 'HERE' for more details.
Motoring Classics String Back Driving Gloves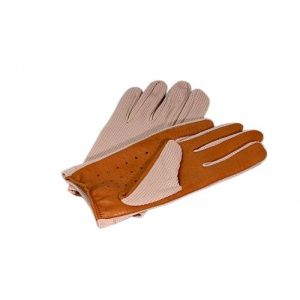 Motoring Classics have combined the look and feel of the timeless motoring glove with this offering. They feature a tanned leather palm and a fawn nylon mesh back and these gloves would be a great gift for someone who likes to take their car out for a leisurely weekend drive. With their quintessentially British feel and adequate price they would be a perfect gift for motoring mad Mums and Dads alike!
Click 'HERE' for more details.
Cardboard Cut-outs of Motoring legends
Pretty absurd if you're not highly interested in the world of motor racing, but a fantastic gift if you are! These cardboard cut-out figurines of motoring legends are priced a little on the steep side but would look brilliant if you have a loved one with a sports room/ man cave or a pristinely kept garage. You can choose from a small range of figurines including Enzo Ferrari, Sir Stirling Moss and Steve McQueen amongst others. There is even the possibility of having an image of yourself or family member drawn up and turned into a life-size design as well.
Click 'HERE' for more details.
Top Gear Track Experience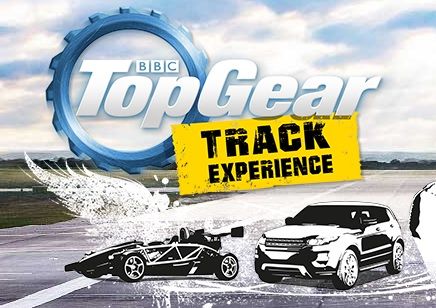 For any budding Jeremy Clarkson's out there, this gift is for them. The Top Gear Track Experience has been described as "the perfect day out for any Top Gear fan" - there are a range of fast-paced activities to be undertaken on the day, including some face distortion in the blistering Ariel Atom, going off-road or being taken around the track by The Stig himself, if whoever you're giving the gift to is willing to get in a car with him!
Click 'HERE' for more details.
Tax Disc Cufflinks
With tax discs now a thing of the past, these cufflinks will be a step-back in time, based on the very last design of the UK tax disc. Made from stainless steel you can have dates added to the cufflinks to commemorate special occasions and are printed on fade resistant paper sealed under resin for long lasting wear.
Click 'HERE' for more details.
Parrot A.R Drone 2.0 Elite Edition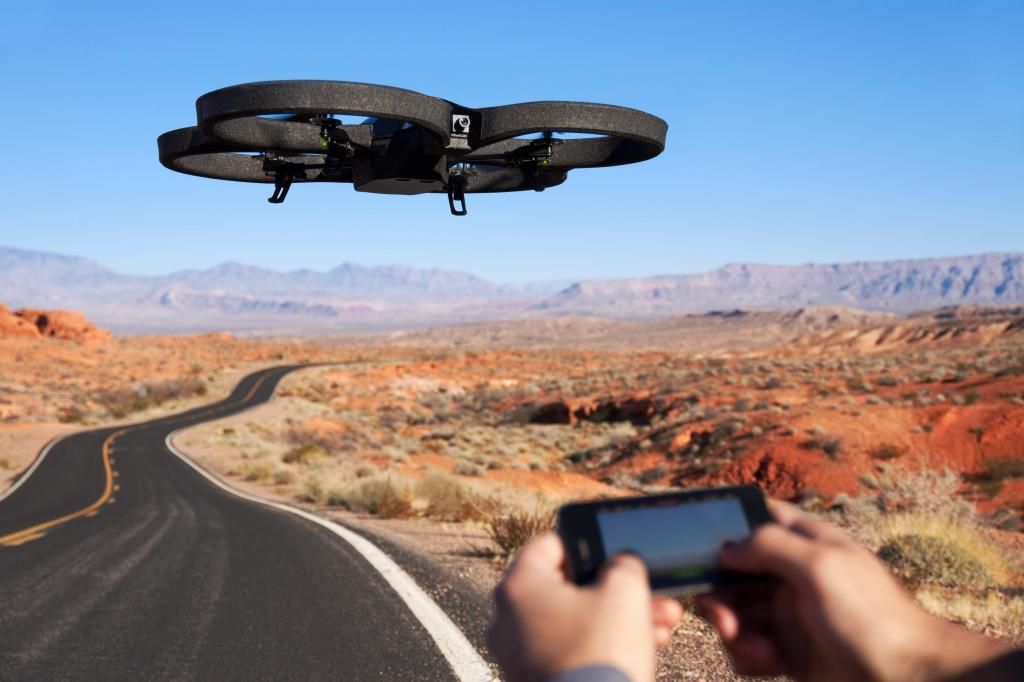 Ok, now this one isn't particularly a motoring gift as such, but we just love them in the office! The AR Drone 2.0 Elite Edition is a lightweight drone with attached camera that you can take off into the sky with, without having to leave the ground! You could gather 720p movie style shots of you and your friend's vehicles flying round a test track in movie style action with this state of the art piece of technology, and all for a reasonable price.
Click 'HERE' for more details.
Crazy Cart from Razor
One of these little beauties will provide children (and adults!) everywhere with hours of fun. The 'Crazy Cart' as it's known from Razor is described as the 'Ultimate Drift Machine' and can reach whopping speeds of up to 12mph! Get this thing charged up, and mentally prepare to raise the "drift bar" which allows the driver to alter the caster angle and drift into all manner of positions! For ages 9+, there will be no shortage of kids wanting to climb aboard one of these things!
Click 'HERE' to see the Crazy Carts in action.
Click 'HERE' for more details.