With Christmas slowly creeping up, it will be the New Year before we know it; here I take a look at 6 cars being released in 2015 that you may just be interested in.
Fiat 500X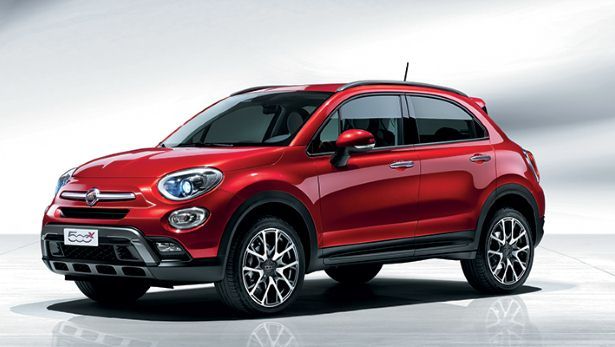 The Fiat 500X made it's debut at the Paris Motor Show, and is the latest addition to the 500 family, although sharing it's name with the smaller 500 model, the '500X' is very much different, with the obvious size difference, the new Fiat crossover measures in at 120mm taller, 710mm longer and 170mm wider than it's 500 counterpart. There are a range of petrol and diesel engines on offer, together with a new 9-speed automatic gearbox and all-wheel drive. Will this new addition to the Fiat range be for you?
Release date: Spring 2015
Price: £14,000 (estimate)
Vauxhall Viva
Vauxhall's original run of the 'Viva' model ran from 1963-1979 but the re-born model will bear no resemblance to the original design, it has been designed by a British led team but will be assembled in South Korea, and will replace the Vauxhall Agila. It's a city car which will sit below Vauxhall's Adam and Corsa models, and will appeal to the budget market; standard features and no fuss will be prevalent with the Viva, so it doesn't feature the Intellilink system like the Adam. There will be the option of 4 or 5 seats, and there will be a decent amount of boot space. For starters it will feature a 1.0 litre petrol engine, low on carbon emissions that could harness 70mpg, a 1.4 and supercharged engine may come along at a later date.
Release date: Summer 2015
Price: £7,000 (estimate)
SEAT Leon ST Cupra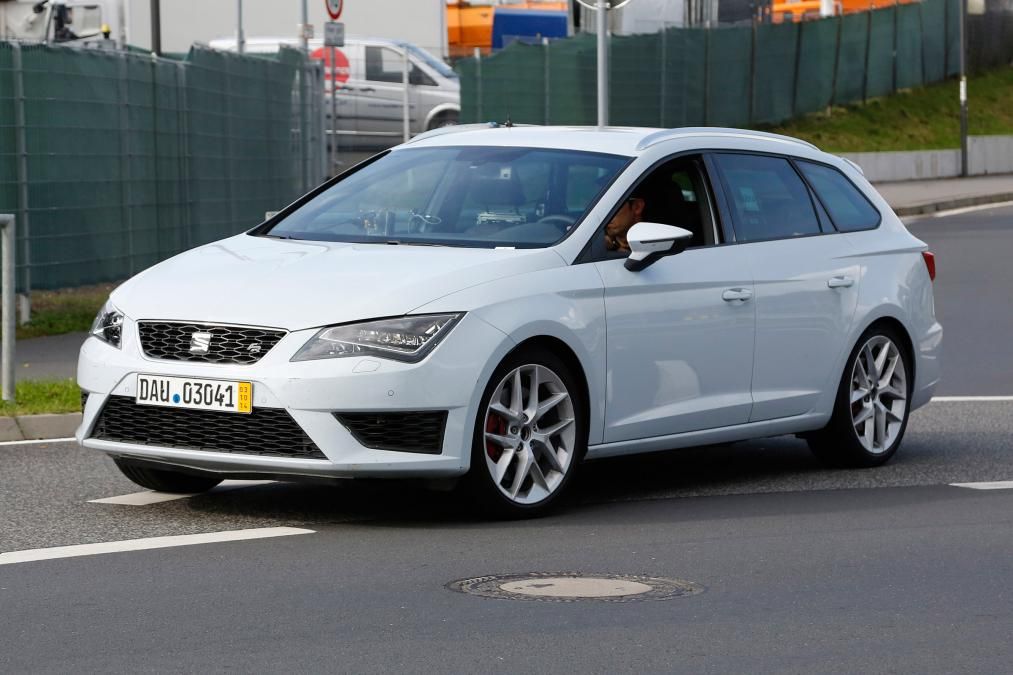 The forthcoming Leon ST Cupra will be launched in early 2015 and will be SEAT's answer to rivalling the VW Golf R, and will be available in two states of tune, alongside the already available 3 and 5 door versions of the Cupra. Powering the estate will be the same 2.0 litre engine available in the hatchback version, with either 261bhp or 276bhp on sale, the latter of the two options will see the car "beefed up" with black door mirrors, bigger alloys and a tailgate spoiler.
Release date: Early 2015
Price: £28,000 (estimate)
Ford Galaxy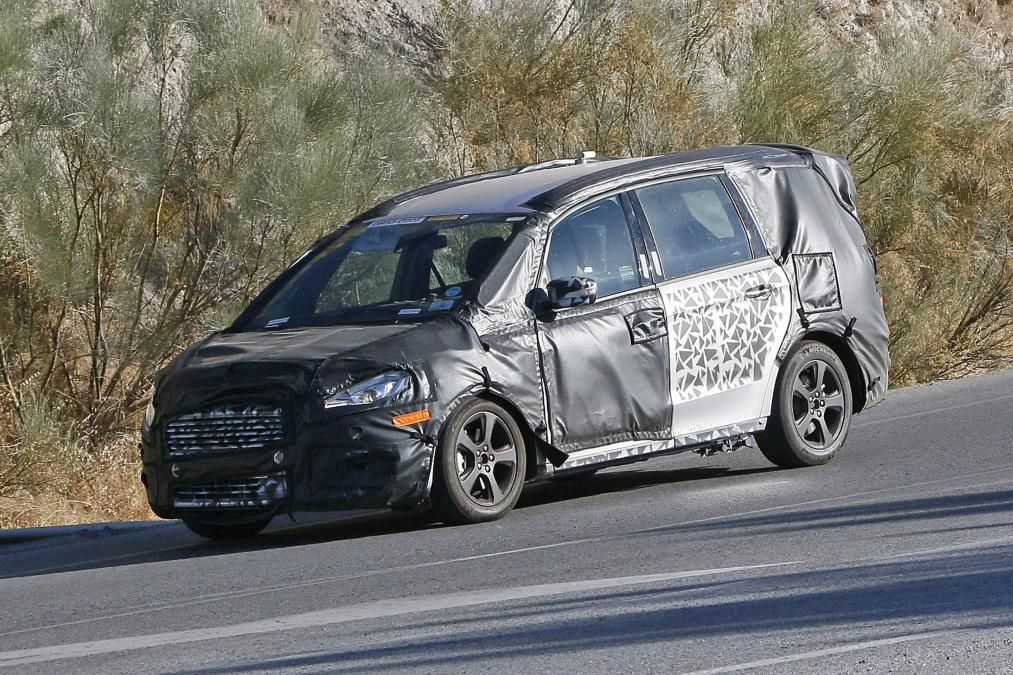 Fords flagship MPV looks, from what we've seen, pretty similar to the current model, looking sleeker and more up to date in the process, but from what we can tell it's "what's underneath" with the Galaxy. It has been given a brand new platform, the same one as the Edge SUV, the S-Max and the Mondeo. Making a new range of engines available to the burly people carrier, including a 1.6 and 2.0 litre EcoBoost, and a 1.5 and 2.0 litre diesel. Ford could possibly create a hybrid Galaxy in the further down the line.
Release date: mid-2015
Price: £30,000 (estimate)
Mazda CX-3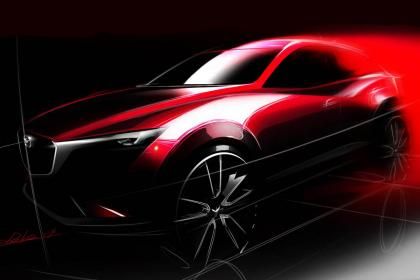 The CX-3 is the latest car in Mazda's product onslaught, and has been rumoured for years, and it's just around the corner. Said to be released mid-2015 the Nissan Juke rivalling compact SUV from Mazda will run on an extended version of the Mazda 2 chassis, and will use the firms SkyActiv engine technology, most likely in 1.5 litre petrol and diesel form. As you can see from the sketch above, Mazda is so confident you'll like the CX-3, they have skipped the concept phase, and will jump straight to showing you the full production model, look out for that soon!
Release date: mid- 2015
Price: To be confirmed
Vauxhall Astra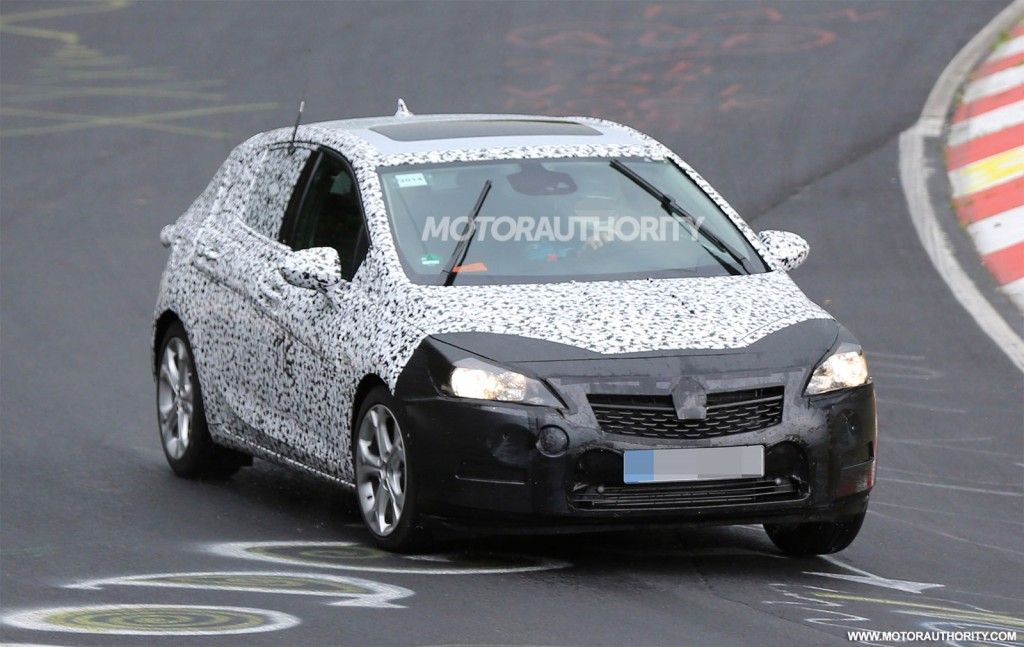 Although there have only been spy shots of the 2015 Vauxhall Astra seen so far, we can say that there has been a stark change in design from the current Astra model, with a much lower and wider appearance, and styling in keeping with the latest Adam and Corsa models currently available. You can expect a 1.0 litre 3 cylinder petrol turbo engine from the Corsa model to be fitted, to rival Fords EcoBoost units. More efficient 1.6 litre petrol and diesel models should appear as well as to aid efficiency. A three-door and estate version should also follow; all will include the Intellilink smartphone system.
Release date: mid- 2015
Price: £13,000 (estimate)