I take a look at ten of the top motoring apps around at the moment for your smart phone!
Fill That Hole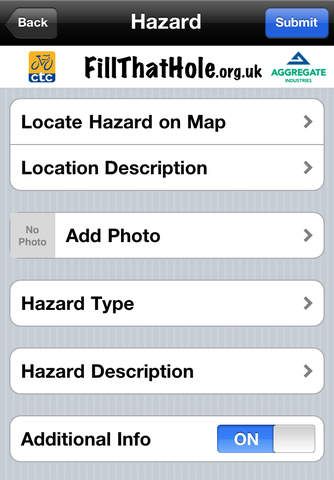 This app is pretty good if there's a pothole which is a nuisance outside your home or workplace, it lets you take photos of the fracture or split, which can be sent straight to the relevant local authorities, who,

hopefully, will take action to sort out the road defect!
Price: FREE
Petrol Prices Pro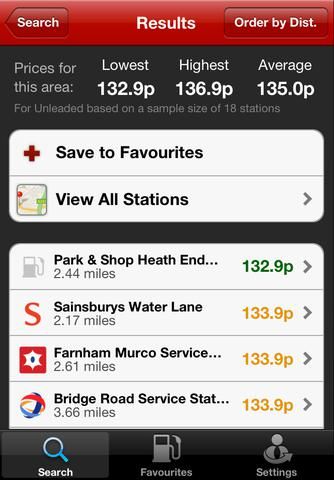 PetrolPrices Pro user will recoup the £2.99 pricetag pretty quickly once they get into the swing of things with this app, it shows drivers which petrol stations nearest to them have the cheapest fuel, the app is updated daily throughout the week (Monday-Friday) and has over 11,000 filling stations featured on the app, so you know you'll never be far from fuel.
Price:
£2.99
MotorMate by Confused.com
The 'MotorMate' app which has been developed and released by Confused.com is an app that shows you how good of a driver you are, gives you money off your driving insurance and is free to download. All you need to get started is a Confused.com account, you can earn real rewards for driving safely, and there is no negative impact on your insurance premium even if you drive badly according to the app!
Price: FREE
JamCam Traffic Info & Live Cameras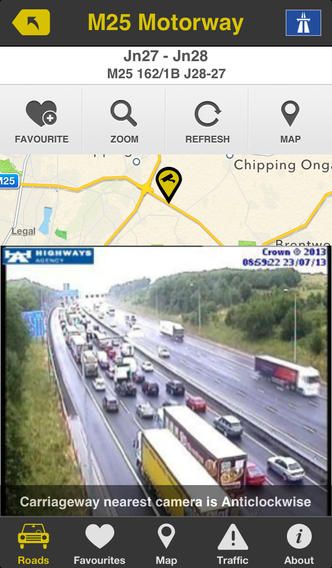 JamCam is a brilliant app costing just £1.49 which shows you live video images of Britain's motorways and trunk roads so that you can check out traffic flows for accidents and hold-ups before making your journey, thus letting you see if you're going to have to set off a little earlier, or be stuck in a back-log of traffic on the way to your destination. You can browse for camera by road junction number and you can view a list of traffic incidents and there distance from you as well to get comprehensive information.
Price:
£1.49
Trapster
The 'Trapster' app is similar to JamCam but is free of charge and also includes the locations of speed traps and can be updated by Trapster users themselves who can add/remove updates as Police Speed Vans and traffic incidents arise and disappear, and is always being updated by a community, they say, of over 21 million drivers!
Price:
FREE
TomTom U.K. &
Ireland
As always from TomTom, another smart bit of navigational equipment in the form of the 'TomTom U.K. & Ireland' app which is now, for a limited time, £31.99, and offers all the usual satellite navigational functions including, 'voice-guided, turn-by-turn' navigation, advanced lane guidance, Offline maps function, and absolutely FREE lifetime map updates, which is absolutely key with the ever changing roadways in Britain.
Price:
£31.99 (Limited time offer)
ParkingAid
Packed shopping centre car parks on unbelievably busy days when you're trying to remember where you parked your car can be an annoyance if you're having "one of those days", or absolutely unbearable if you're always having those sort of days and struggle to remember anything! This little beauty of an app will help you no end if you're the former or the latter of the two! All you have to do is park up, set you're location via the app, and when the time comes that you start the trek back to your vehicle, open the app again and you'll be directed to exactly where your car is stationed!
Price: £0.69
JustOff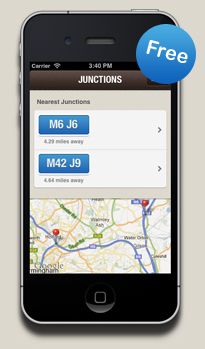 This app is designed to help you save money whilst driving, 'JustOff' is for drivers who, on their travels fancy stopping off for something to eat or drink, but don't want to pay the astronomical Motorway Service Station prices, and this provides the alternative, providing the driver with directions to eateries and hotels etc "Just off" the motorway, with the app you can favourite visited locations and provide feedback for other users and companies as well, well-thought and useful, especially for long-distance drives!
Price:
FREE
Witness Driving
This app has been described as a "dash-cam for pennies" – the Witness Driving app lets you use your phone as a camera to record what's going on while you're behind the wheel, whether than be at an octane fuelled track day or whether it's to protect yourself insurance wise if you have a crash, or wether you're just curious to see your driving habits back, this app allows you to do that seamlessly, as long as it's well mounted on the dash!
Price:
£0.69
Greatest Drive GPS Road and Trip Finder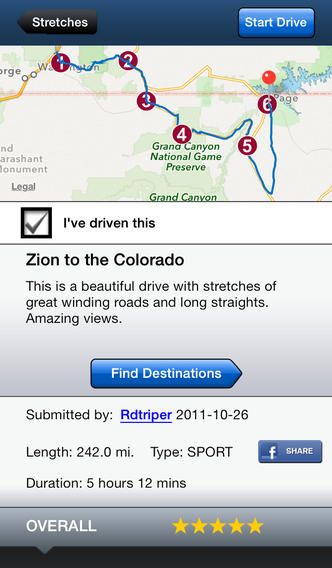 This app lets you find the most satisfying drives in the world, with over 160 countries featured on the app, know a route you love to drive on, at home or abroad? Then submit it on the app, and take a look at other routes people love to drive on, either for beautiful scenery or driving induced buzz! You can favourite roads and also show off your motor!
Price:
FREE